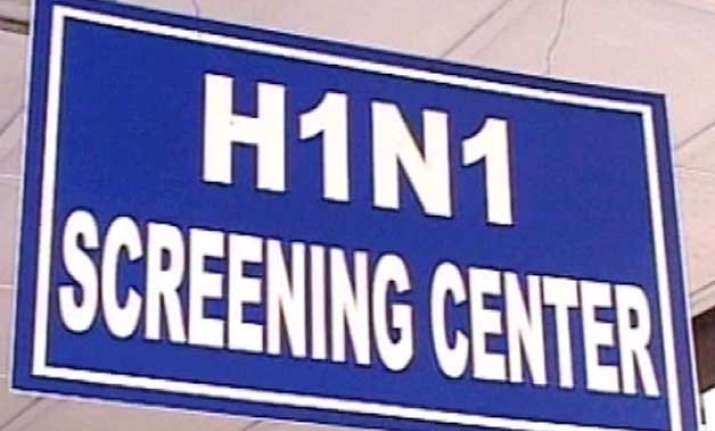 New Delhi: The national capital today reported five new cases of swine flu, taking the total figure to 14 so far this year.
Three women, aged 31, 38 and 44, all residents of Mehrauli, Mansa Ram Park and Sagarpur along with two men, aged 42 and 50 residing in Preet Vihar and Uttam Nagar, have tested positive for H1N1 (swine flu) virus, a top Health Department official said.
The patients from Mehrauli and Mansa Ram Park are undergoing treatment at RML hospital while the 44-year old woman is admitted in a private nursing home. The remaining two patients are undergoing self-treatment, said Charan Singh, Additional Director in-charge of Public Health, Health department.
Swine flu carrier, the H1N1 influenza virus, is prone to appear in winter months and health experts fear the number of cases may rise as the disease spreads through the air and not via a vector, as in dengue.
"Elderly people, diabetics, those with kidney problems, cancer patients and pregnant women are at risk and thus should get themselves vaccinated and take common precautions like washing hands properly, avoiding crowded places and wearing masks," the official said.
"H1N1 influenza spreads from person to person through coughing, sneezing or through touch. The medicine generally prescribed for the disease is Tamiflu, which must be taken only after doctor's prescription," the official said.  Meanwhile, Health department has apprised all the designated hospitals of the health ministry guidelines for treatment of swine flu.
With 14 cases reported this year, the total figure has gone up to 52 since last year.
The Union Health Minister J P Nadda has also directed officials of both Centre and state governments to stock up medicines for swine flu.
Chairing a high-level meeting to review to state of preparedness and action taken to deal with H1N1 influenza cases yesterday, Nadda had urged officials to ensure that states have adequate quantity of personal protective equipment for healthcare workers as well as diagnostic facilities required for testing H1N1 samples.