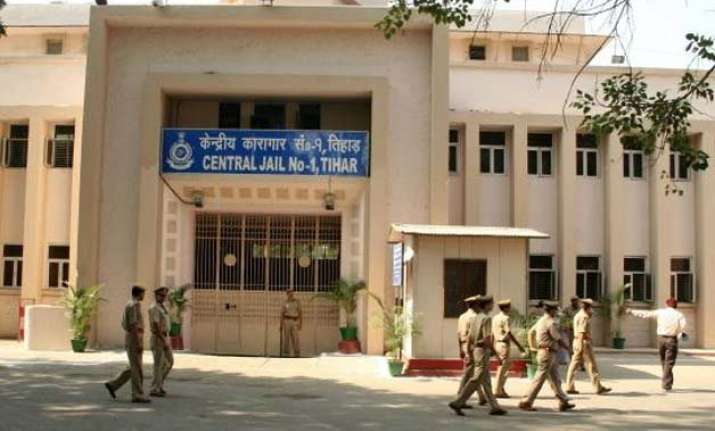 New Delhi: The Central Information Commission has directed the Tihar authorities to disclose information about alleged irregularities in the functioning of the country's largest prison besides make public diet chart and food provisions for inmates.
Information Commissioner Sridhar Acharyulu ordered Tihar to provide clear replies to RTI questions posed by an inmate Shehzad.
The inmate has asked from the authorities "the quantum of milk distributed every day in all jails and if non-volunteers do not get their quota of milk, does that stock of milk go into black market? Which officer is responsible for deficiency in distribution of milk in central jail number 5 in Tihar?"
He had also asked if there is no Suprinetendent petition box for the past few years and whether the Director General Tihar knows this.
He also sought to know what disciplinary action is taken against the officials as per the Jail manual?
"Whenever an officer inspects wards, an entry is made in the register No.16A/16.  How many times in the past three years, the Directing Officer visited Prison Wards? Though in Central Jail Serial No. 5, Tihar, Delhi, there is a 1000-litre water tank, still there is serious scarcity of water inside and tractors are transporting water into the jail. Why?," he had asked.
Although Acharyulu appreciated Tihar authorities for providing responses to other queries, he asked them to consider points raised by Shehzad as complaint and furnish action taken report.
Acharyulu also directed that a report be provided "on the differential quality of food supplied to prisoners within one month from the date of receipt of this order and also to place on internet and on notice board under voluntary disclosure provisions the diet chart, standards of food for inmates suffering simple and rigorous imprisonment and children, besides medical  services, redressal grievances available at respective prisons."