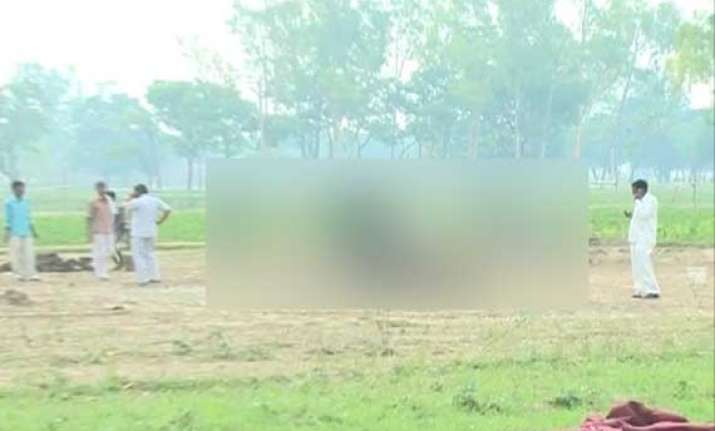 New Delhi: BSP leader Mayawati planed visit to Badaun to meet the victims family to console them created a contrivercy when videos emmerged showing child laboures employed in the construction of helipad where the BSP supremo is scheduled to land .Mayawati will reach by 11:00 a.m.
Shockingly, the labours involved in construction are not normal labors; it is being constructed by childrens who somehow are made to work as child labour.
We know already know that child labour is banned in India and is a punishable offense.
Now Mayawati should take a note on this too.
The two girls who were gang-raped had gone missing on the night of May 27. Their bodies were found hanging from a tree the next day. Police had allegedly refused to register a first information report for hours. All five accused who had been identified are now under arrest. Two are yet to be identified.  
BSP leader has asked for a CBI probe in this case.
After Rahul Gandhi's visit to Badaun, to meet the family of the victims of gang raped two teenaged sisters, some leaders have started politics on it.