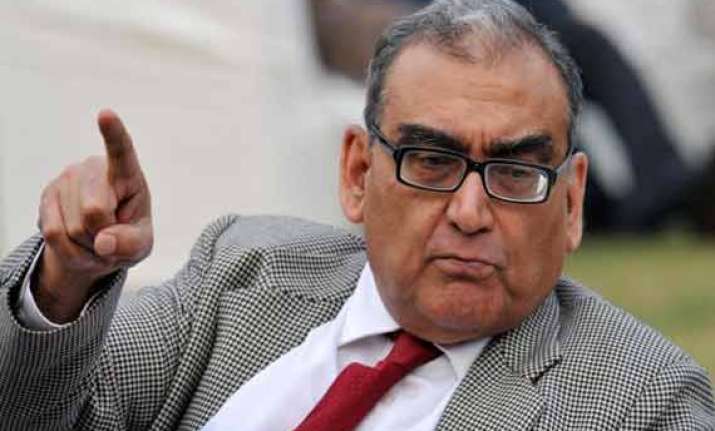 New Delhi: Press Council of India Chairman Justice Markandey Katju has pitched for appointment of Chief Justice of India (CJI) on the basis of merit and not on the basis of seniority.
He said there is no constitutional provision or statutory rule of the senior-most judge of the Supreme Court being appointed as Chief Justice and therefore "outstanding" chief justice of a High Court can directly be appointed as chief justice of the Supreme Court.
Katju felt the convention of appointment of CJI at present is often leading to "undesirable results" causing great harm to the judiciary.
In this context, he questioned the integrity of some former CJI's and the issue of mediocrity.
"The Chief Justice of India is head of the judicial family, and an undeserving appointment can cause great harm which may last for several years," he said in his blog posting today.
His suggestion comes ahead of the retirement of CJI Justice R M Lodha on September 27.
"When the present Chief Justice of India, Justice Lodha retires, the Government of India should not go by seniority but choose the fittest person and appoint him as the Chief Justice of India," he said.
At present there are outstanding Chief Justices of High Courts who are deserving to be appointed directly as CJI, he said.