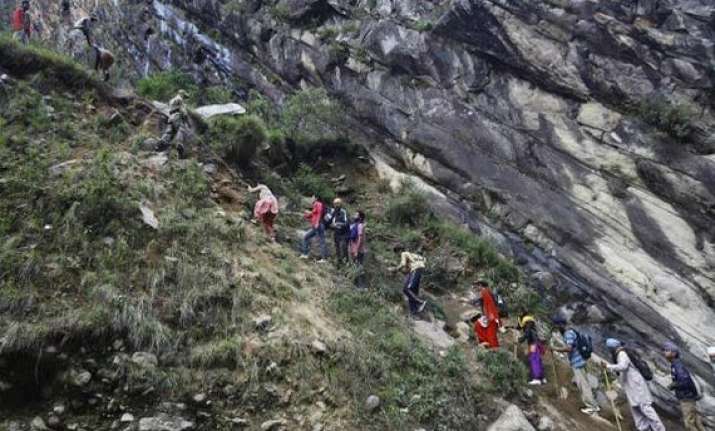 Hyderabad, June 26: A special aircraft arranged by Andhra Pradesh government will bring Char Dham pilgrims back to the state from Uttarakhand Wednesday.
The Jet Airways Plane Boeing 737, which has a capacity of 168 passengers, will leave Dehradun with stranded pilgrims to Hyderabad at 5.15 p.m. for Hyderabad, said a statement from the office of the chief minister.
State minister Sridhar Babu will accompany the pilgrims.