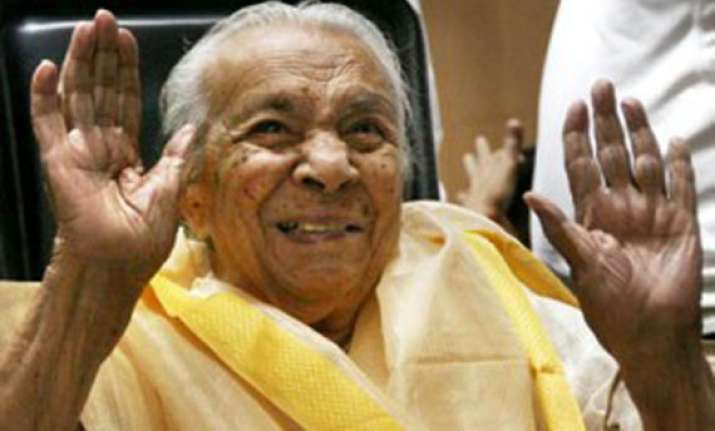 New Delhi: The government has declined to allot a ground floor flat in Delhi to veteran theatre and film actor Zohra Segal, saying  she doesn't fall in the admissible age limit.
101-year-old Sehgal, whose last movie was the 2007 Amitabh Bachchan-starrer Cheeni Kum, had written to the Union Ministry of Culture in 2011 for allotment of a ground-floor government accommodation anywhere in Central Delhi.  
Her daughter Kiran, a renowned dancer, said that she can hardly hear or see and whenever she has to be taken outside the house in a wheelchair she cries in pain.  
The Culture Ministry had approached the Ministry of Urban Development last month with Sehgal's request. The Urban Development Ministry declined it.
As per norms, an artiste needs to earn less than Rs 20,000 per month and not own any property in the National Capital Region to be eligible for the house.  
"It is beyond the purview of the ministry, only the Cabinet can approve the accommodation now," says a senior UD Ministry official.
The house where Sehgal currently stays belongs to Kiran.While age has forced Sehgal to stop working, she still gets offers, adds Kiran.  
Her last on-stage performance was when she was 97 — on August 14, 2009, in Hyderabad.  
Her first had been on August 8, 1935. In the 74 years in between, she has been a dancer, choreographer and actor, renowned for her recitals of Urdu poetry and her wit.