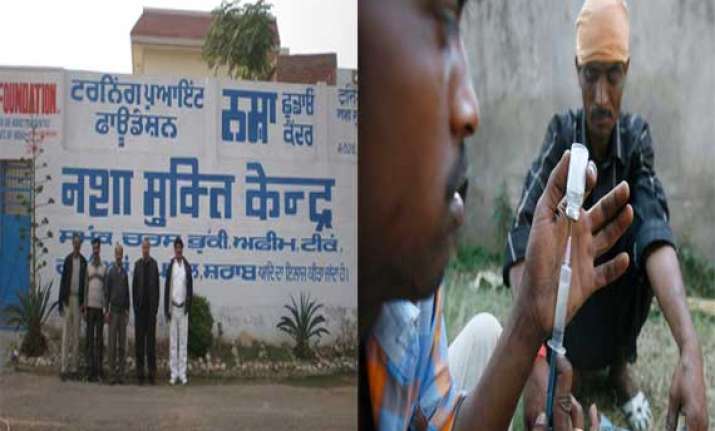 New Delhi: The government today said it has earmarked a sum of Rs 50 crore as its initial contribution towards the setting up of de-addiction centres in Punjab with a view to addressing the problem of drugs in the border state.
Announcing the measure in Lok Sabha during a debate on the General Budget, Finance Minister Arun Jaitley said nation-wide efforts are needed to resolve the problem of drug addiction.
"The national effort must go (towards addressing) the problem of drug addiction in several parts of the country, particularly in the states next to the border with Pakistan.
"Particularly, Punjab has seen this problem in a very challenging way. Therefore, to fight this, we plan to establish drug de-addiction centres in Punjab and I am proposing a sum of Rs 50 crore as the initial contribution for this," Jaitley said.
Punjab had sought the Centre's help in setting up such centres with drugs seen as being easily available in the state from across the international border with Pakistan.
Punjab Chief Minister Parkash Singh Badal had met the Finance Minister and asked him to help the state accomplish the task of enabling the youth to shun drugs.
Badal has been alleging that, after they are smuggled across from Afghanistan, drugs find their way into Punjab due to the porous borders with Pakistan.
Badal had also raised the issue with Afghanistan President Hamid Karzai during his visit last year to Jalandhar.
Punjab government plans to set up de-addiction centres across the state. It also aims to construct 22 rehabilitation centres—one in each district—to enable drug addicts to give up the habit.
After treatment at de-addiction centres, those who had been admitted there would be rehabilitated through skill development training in various vocations so as to enable them to find employment.
Punjab government is also looking to partner with village panchayats in this regard.
Drugs has been a major problem for the youth in Punjab and former chief minister Capt Amarinder Singh had also written to the Prime Minister calling for the formulation of a national drug policy to tackle the menace through coordinated efforts.