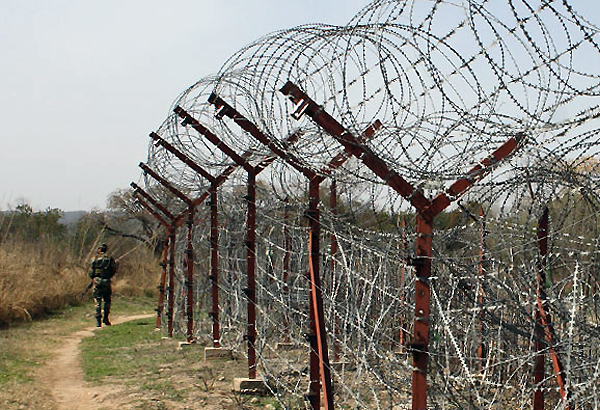 New Delhi/Srinagar, Aug 26: In a bid to eliminate infiltration into Jammu and Kashmir, the Government is mulling erection of a new all-weather fence along Line of Control (LoC) with Pakistan that can even withstand the harshest snow conditions.




This proposal was discussed during the visit of Union Home Secretary R K Singh, who returned last evening from his two-day visit to the Valley, sources in the Ministry said.

Singh, along with Director General of Police Ashok Prasad and army officers, visited Cheema Post in Gulmarg sector of North Kashmir.

Every year nearly 83 kilometres of 740 kilometres of the fencing along the LoC especially in North Kashmir's Gurez, Karnah, Kupwara and Gulmarg sectors is damaged which allows militants to infiltrate into the Kashmir Valley and other parts of the state, the sources said.

The Home Secretary, according to the sources, was given an extensive presentation during his visit for having a permanent fence which could withstand all weather conditions, the sources said.

This, according to the sources, will bring down infiltration to zero as terrorists would not be able to take advantage of damaged fence to infiltrate into the Valley.

Singh was also shown the pillars along the famous Gandola cable car which can withstand all weather conditions and opinion was given to have a similar mechanism along the LoC, the sources said.

The Home Secretary, according to the sources, appreciated the idea and said that he would send a team of engineers for working on the feasibility report for the project even though the army showed some reservations about the same.