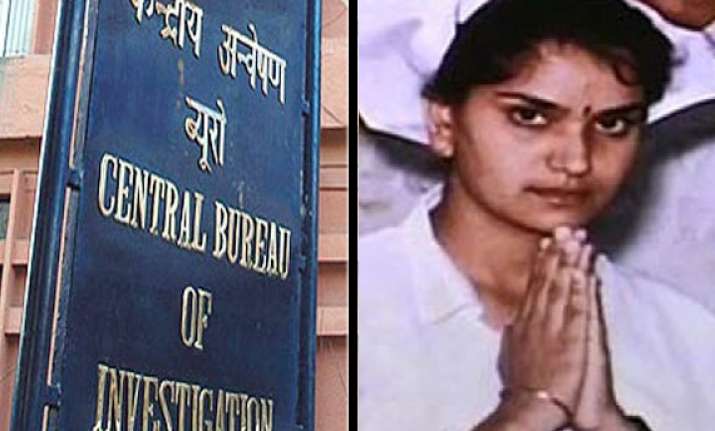 Jaipur, Nov 30: The CBI has recovered pieces of jewellery — marked with the letter 'B' — that it says belong to missing nurse Bhanwari Devi, from a pawnshop in Mount Abu in south Rajasthan, reports The Indian Express.

Officials said the jewellery was traced after the CBI questioned prime accused Shahabuddin's relative in Mount Abu, Roshan Bano. Shahabuddin stayed at this relative's house.


Devi's husband was also questioned. Sources said Shahabuddin pawned the jewellery after abducting Devi.

Shahabuddin is said to have confessed to the CBI that he and his accomplices strangled Devi after kidnapping her, and handed over her body to another gang. 
Shahabuddin surrendered to the CBI on October 22. Jodhpur police found the vehicle allegedly used in the kidnapping from a garage in Gujarat. The CBI yesterday sent samples of hair found in this vehicle to the Central Forensic Lab (CFSL) in New Delhi for analysis.

Devi went missing on September 1 after reports that she had a CD of former Rajasthan minister Mahipal Maderna and her in a "compromising position". While Maderna admitted to the CBI that he had a relationship with Devi, he denied any role in her disappearance.

Three persons, including Shahabuddin, are in judicial custody.