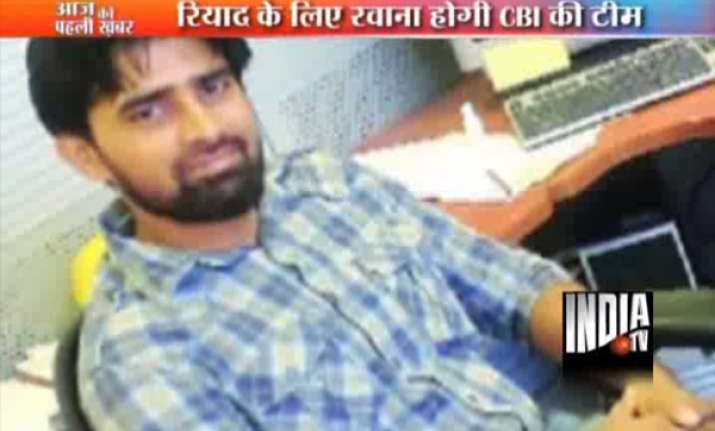 New Delhi, Jun 30:
The CBI is likely to send a team to Saudi Arabia to discuss the extradition of Fasih Mohammed, a suspected terrorist apprehended by authorities there. 
An engineer by profession, 28-year old Fasih is alleged to have been involved in the Chinnaswamy Stadium blast in Bangalore and the shooting incident near Jama Masjid (Delhi) in 2010 and is wanted by both Delhi and Karnataka Police.
 On the request of Karnataka and Delhi Police, CBI had asked the Interpol to issue a Red Corner Notice against Fasih after which Saudi Authorities have informed that he has been apprehended by them.
The agency is interacting with Saudi authorities on the formalities to bring him back and a team might be sent there to speed up the extradition process, they said.
 Fasih had reportedly been missing and his wife Nikhat Parveen had approached the Supreme Court claiming Fasih was in the custody of central security agencies.  
Parveen moved the Supreme Court alleging her husband was picked up by a joint team of Indian and Saudi officials on May 13 for his alleged terror links.