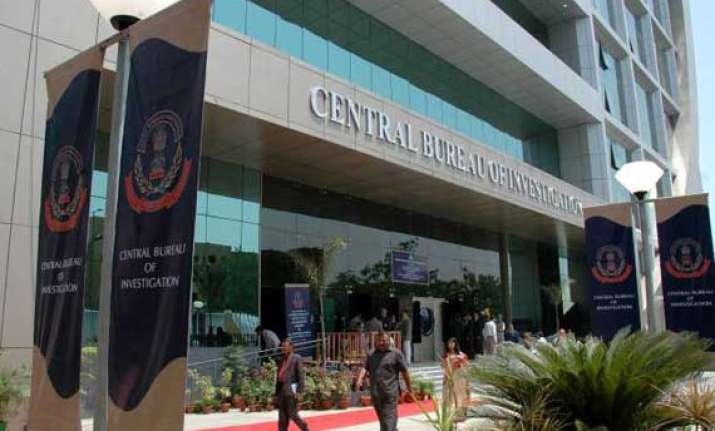 New Delhi: The CBI today grilled a Reliance ADAG official before a Delhi court alleging that Swan Telecom Pvt Ltd (STPL), an accused firm facing trial in the 2G spectrum allocation case, was one of the group companies of Anil Ambani-led enterprise.
Assistant Vice President of Reliance Infrastructure Ltd, Vikash Singhla, who was deposing as a defence witness in the ongoing trial, refuted the suggestions of the CBI prosecutor.  "It is wrong to suggest that STPL was a Reliance ADA group company.
However, the company (STPL) was earlier known as Swan Capital (P) Limited and at the time of its incorporation, it was Reliance Infrastructure group company," Singhla told special CBI judge O P Saini.
During his cross-examination by CBI prosecutor, the court also warned Singhla that action shall be initiated against him according to law if he did not answer the questions properly.  
"The witness (Singhla) is not answering the question, despite the question being repeated to him several times, both in Hindi and English. He is advised to reply to the question, failing which action shall be initiated against him, as per law," the court observed.
However, at the fag end of recording of his statement, Singhla told the judge that the observation recorded against him be deleted as he was not withholding the reply but was just trying to give an explanation due to which he took some time to respond to the query.
His submission was opposed by the CBI prosecutor.  CBI, in its charge sheet, had alleged that Reliance ADAG firm Reliance Telecom Ltd (RTL) had used STPL, an ineligible company, as its front company to get 2G spectrum licences and the costly radio waves.
Three top executives of Reliance ADAG—Gautam Doshi, Surendra Pipara and Hari Nair—are facing trial in the case along with former Telecom Minister A Raja, STPL promoters Shahid Usman Balwa and Vinod Goenka and others.  STPL and Reliance Telecom Ltd are also accused in the case.
During the recording of statement, Singhla denied the suggestions of CBI prosecutor that Swan Capital (P) Limited, which later changed its name to STPL in mid-February 2007, had remained a Reliance ADAG firm till mid-October 2007.  
He also denied that he, Hari Nair and others were aware that STPL was a Reliance ADAG firm till mid-October 2007.  Former Telecom Secretary Siddhartha Behura, DMK MP Kanimozhi, Raja's former private secretary R K Chandolia and Unitech Ltd MD Sanjay Chandra are also facing trial in the case.
Besides them, Bollywood producer Karim Morani, Kalaignar TV Managing Director Sharad Kumar and Directors of Kusegaon Fruits and Vegetables Pvt Ltd, Asif Balwa and Rajiv Agarwal, are also facing trial in the case.
The court had on October 22, 2011 framed charges against them under various provisions of the IPC and the Prevention of Corruption Act dealing with offences of criminal conspiracy, cheating, forgery, faking documents, abusing official position, criminal misconduct by public servant and taking bribe.