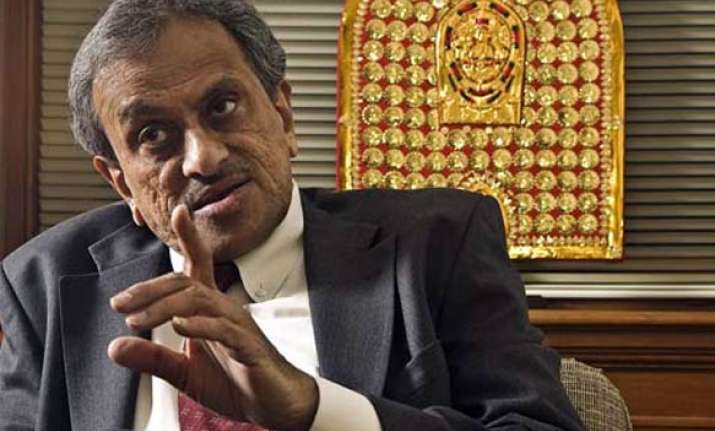 New Delhi, Feb 24: Two top executives of Tata group Chairman of the group's realty and infrastructure arm R Krishna Kumar and its Managing Director and Chief Executive Officer Sanjay G Ubale were today questioned by the CBI in
connection with the 2G spectrum allocation scam. The two officials of Tata Realty and Infrastructure reached the CBI headquarters early in the morning and were questioned regarding alleged Rs 1,600 crore loan extended to Unitech to procure 2G spectrum.
This is the second time that Ubale has been quizzed by the CBI in connection with the firm's alleged linkages with Unitech, one of the two companies which have been mentioned in the FIR filed by the agency on October 21, 2009.
The CBI had earlier questioned Sanjay Chandra of Unitech on issues relating to offloading of majority stake to Norway based company Telenor after getting 2G spectrum license.
CBI is probing whether Tata Real Estate had paid Rs 1,600 crore to Unitech for a land deal at a time when the the real estate company was applying for 2G license in 2007.
During the questioning of the Unitech Managing Director he was asked to explain about offloading of shares, CBI sources said.
Unitech has claimed that it has been cooperating with all investigating agencies from the very beginning as it has nothing to hide.
"Our officers have provided all records for examination and clarified all issues raised by them from time to time. Going forward, we will continue to assist in the same spirit," the company said in a recent statement.
The charges against Unitech, according to CBI's FIR, was that it offloaded over 60 per cent of its stake to Telenor and earned a profit of 267 per cent even before the service roll-out.
"M/s Unitech was alloted UAS licences for 22 cricles for Rs 1658 crore. It offloaded its 60 per cent of shares in the licences to Telenor of Norway for Rs 6100 crore even before the roll-out," the FIR said.
According to the FIR, "estimated loss to the governemnt by grant of licences to these two companies (Swan and Unitech) alone comes to Rs 7,105 crore. On pro-rata basis, the estimated loss for all the 122 circles is more than Rs 22,000 crore." PTI