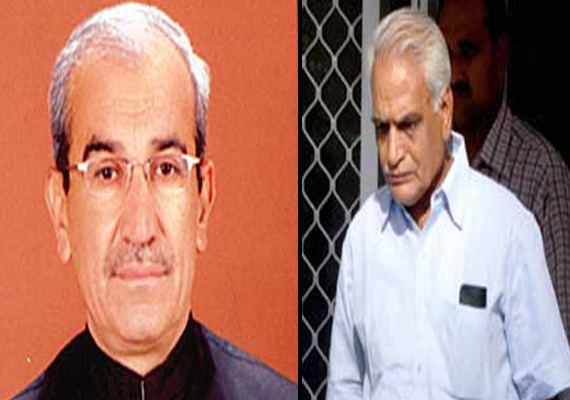 Jodhpur, Feb 24: Opposing the bail pleas of legislators Mahipal Maderna and Malkhan Singh Bishnoi in Bhanwari Devi case, the CBI on Thursday told a court that its witnesses are being threatened and coerced into changing their statements.

During the hearing on the bail applications of sacked RajasthaN minister Maderna and Bishnoi in the CBI court, the agency contended that the accused may try to influence the case, which is in its final stage, if they are released.  The court reserved its decision till tomorrow.

Public prosecutor for the CBI S S Yadav claimed in the court that such threats had resulted in retraction of statements by Sahi Ram Bishnoi and Umesha Ram Bishnoi.  He also claimed that one such witness Rajesh Parihar has been threatened by Leela Maderna and Divya Maderna, wife and daughter of Mahipal Maderna respectively.

"Kumbha Ram alias Balia was also interested in recording his statements under section 164 of Cr PC but he was also bullied into backing off," Yadav told the court. 
However, counsel of Mahipal argued that these threats are the handiwork of his client's opponents who want to ruin them. 

Meanwhile, the Rajasthan High Court today stayed the arrest warrant against Indra Bishnoi, sister of Malkan Sigh, till 5 March, asking her to appear before the CBI for interrogation by then.

"If she does not appear before the CBI in stipulated time, the arrest warrant will continue to exist," her counsel Manoj Garg.

The court, which was hearing plea challenging the issuance of arrest warrant, has listed the matter for hearing on March 6.