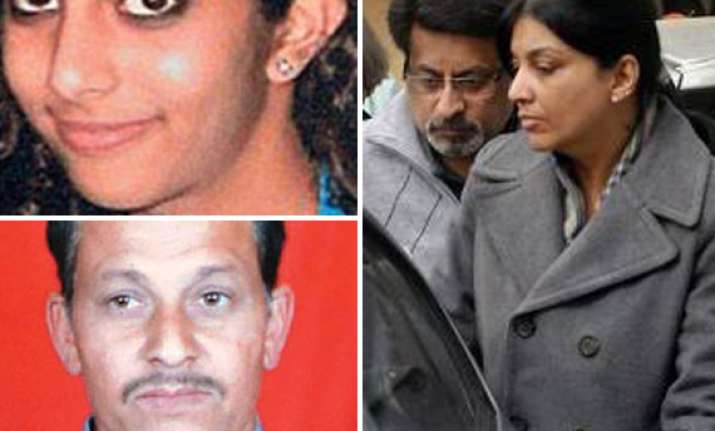 New Delhi, Apr 12:
Though the dentist couple have been saying that they had no hand in the twin murders of Aarushi and the servant Hemraj, the Central Bureau of Investigation (CBI) in its closure report in the Aarushi Talwar murder case catalogued circumstantial evidence strongly pointing to her father Dr Rajesh Talwar's role.
Following are the key points from the closure report:
--Crime scene was dressed up before the police was called.
--The private parts of Aarushi were cleaned.
--Attempt to fix the autopsy report to ensure there is no mention of rape.
--Rajesh Talwar's brother, Dinesh Talwar, tried to influence Dr Sunil Dohre of Noida Hospital who was conducting autopsy.
--Talwars did not tell the CBI about golf club that was suspected to have been used to kill Aarushi and Hemraj.
--The door of Aarushi's room had the kind of lock that is in hotel rooms. It could have been opened from inside or with a key from outside. Nupur Talwar had the key to her room.
--There was no sign of forced entry either into her room or Talwars' house.
--Behaviour of Talwars suspicious on the morning after murder.
--Maid Bharti found Aarushi's body wrapped in a sheet.
--Talwar ignored those who wanted to go to the terrace where Hemraj's body was found.
--The terrace, which always remained open, was found to be locked the day after the crime. Talwars declined to identify the body.
--Cuts on the neck of the two victims could have been caused only by a professional trained to use scalpel.
With Nupur Talwar trying her best to avoid arrest, the cards appear to be decked against the Talwar couple, legal experts say.