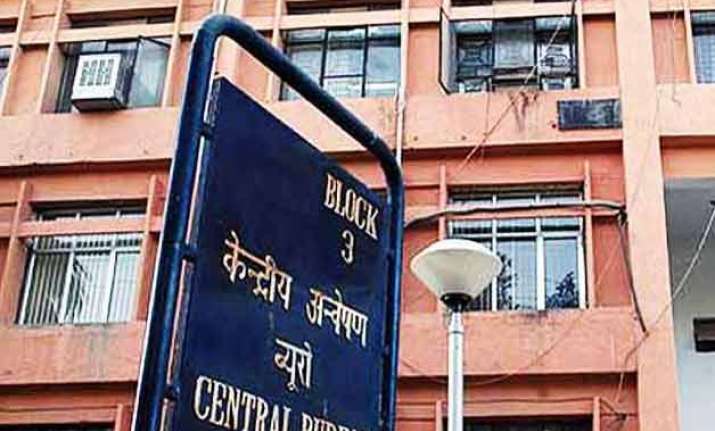 New Delhi: The CBI on Tuesday arrested a Delhi Police sub-inspector for accepting bribe of Rs.25,000 from a man whom he allegedly promised to secure bail in a stalking case being investigated by him.
Sleuths of the Central Bureau of Investigation (CBI) arrested sub-inspector Ravi Shankar, deputed at the Nabi Karim police station in central Delhi, while accepting the bribe amount.
Shankar has been booked on charges under the Prevention of Corruption Act.
"It was alleged that the sub-inspector demanded Rs.50,000 from the complainant for securing him bail in a case being investigated by him," said the CBI spokesperson.
The bribe was allegedly reduced by the sub-inspector to Rs.25,000 after negotiation.
"We laid a trap and Ravi Shankar was caught red-handed while accepting a bribe of Rs.25,000 from the complainant. The office and residence of the accused are also being searched," the spokesperson said.
He said Ravi Shankar will be presented in court on Wednesday.
The complainant was charged with stalking a woman.