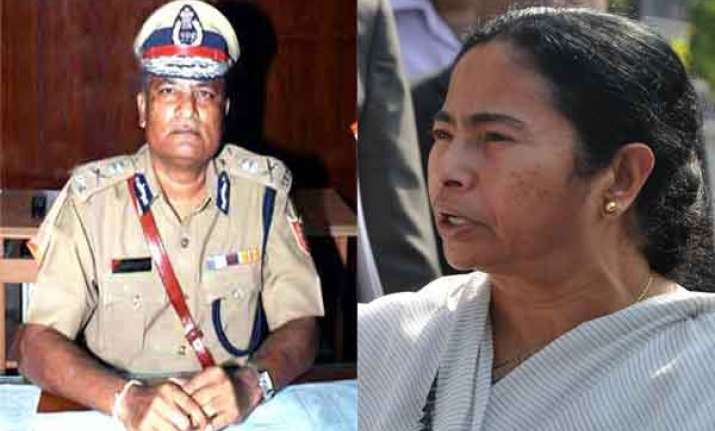 Kolkata : Triggering an administrative crisis, the Central Administrative Tribunal (CAT) Monday quashed setting up of a committee by the  government that promoted five IPS officers to the rank of director general of police including existing state police boss G.M. P. Reddy.
The order by the Kolkata bench of CAT resulted in the cancellation of promotion of Reddy and four other senior IPS officers, leaving the state police virtually headless.
The order came in response to a petition filed by Additional Director General of Police (Provisioning), Nazrul Islam who had approached the tribunal last year challenging the setting up of the commission which had "denied" him promotion.
"The setting up of the committee was illegal as it was not constituted following the guidelines of ministry of home affairs. We presented RTI responses from the government to substantiate it," said Islam's counsel Surajit Samanta.
He argued the constitution of the four member selection committee was flawed as one of its members was not eligible to be part of it.
"Home Secretary Basudeb Banerjee did not hold the rank of Additional Chief Secretary Dec 5, 2012, when the committee decided on the promotion of the five IPS officers," added Samanta.
The state government has been directed by the CAT to set up a fresh selection committee and consider all those eligible including Islam during the period when the panel was constituted, said Samanta.
Besides Reddy, other officers to be affected by the order are Raj Kanojia, director general, state armed force, Anil Kumar, director general, welfare, R.J.S. Nalwa, director general and commandant general, home guards and Vijay Kumar, director general, enforcement.
Reacting to the development, Banerjee said all legal options including filing an appeal before the high court were available to the state government which will take a decision only after going through the order.
"We are yet to get a certified copy of the order and will do detail examination only after we get it. All legal options are for the state government including appeal before the high court," he said.
"We have heard things have been said (in the order) about departmental proceedings concerning senior officers which is a serious matter and cannot be taken lightly.
"State government, at the moment, is not contemplating any administrative action based on the order," he added.