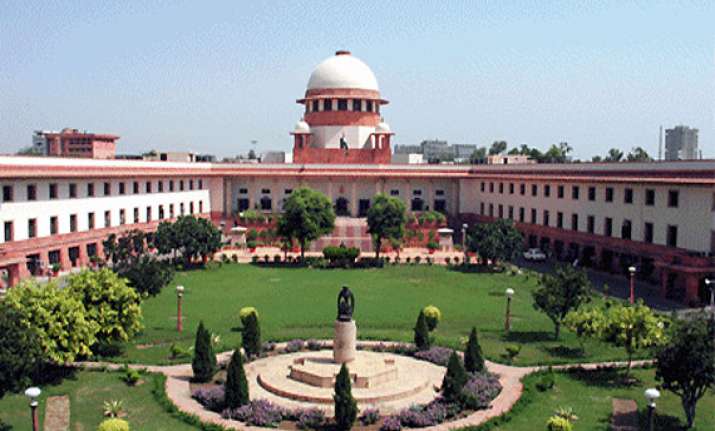 New Delhi, Nov 28: The Supreme Court Tuesday asked whether Justice (retd.) R.A.Mehta could be disqualified from becoming the Lokayukta of Gujarat merely because of he holds certain definite views and there was apprehension of his being biased.
A bench of Justice B.S.Chauhan and Justice F.M. Ibrahim Kalifulla said, "A judge becomes disqualified to hear a case because he holds certain interest, but does a person become disqualified from holding an office because he holds certain views?"
The court's response came when senior counsel Soli Sorabjee, representing an NGO, told it that because Justice Mehta held certain views, there was an apprehension of bias from him.
At this Justice Chauhan said what would weigh more - "apprehension of an individual or apprehension of public at large. Lokayukta is appointed to look into the grievances of the people".
Elaborating that holding certain views does not debar a person from occupying a high position, Justice Chauhan said an advocate who had pro-Sati views (self-immolation by a widow on the pyre of her husband) was appointed as a judge of the Rajasthan High Court and he served his full term.
There was a lot of protest on his appointment as a judge, the court recalled.
The court said this while hearing a petition by the Gujarat government challenging the state high court's verdict, upholding Justice Mehta's appointment as Lokayukta.
The petition has contended that Justice Mehta's appointment was "void, ab-initio as being ultra vires Section 3 of the Act (Gujarat Lokayukta Act, 1986) read with Article 163 of the Constitution."
In his reply, senior counsel K.K.Venugopal, appearing for the Gujarat government, told the court that Governor Kamla Beniwal refused to act on the aid and advice of the state's council of ministers and acted independently.
Such an action of the governor would destroy the cabinet system of government in parliamentary democracy, Venugopal said. He added that the governor was an appointee of the president which in effective terms means an appointee of party in power at the centre.
Describing the governor's action as an "extra-ordinary situation", Venugopal said Beniwal consulted the leader of opposition in the state assembly but the chief minister and the council of ministers were sidelined.