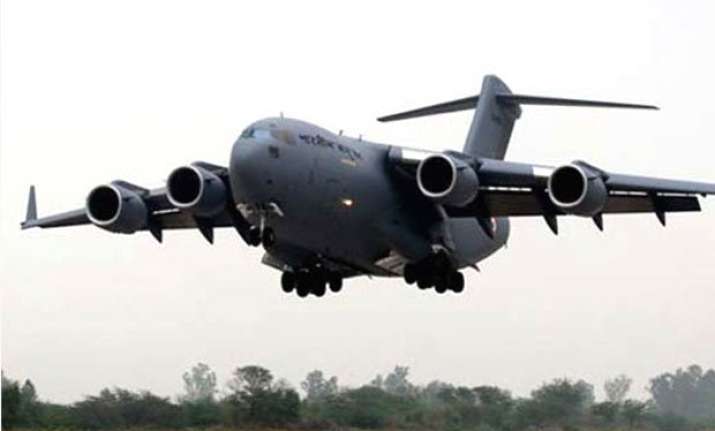 New Delhi:  As part of a massive rescue operation, three C-17 Globemaster aircraft of Indian Air Force have clocked nearly 150 flying hours in the last few days bringing back over 1,300 Indians from Djibouti after their evacuation from strife-torn Yemen.
Air Force officials said that each operation by aircraft of the C-17 squadron, nicknamed as skylords, based at Hindon Air Force station, takes around 14 hours, provided the evacuees and their papers are ready at Djibouti.
"The C-17 Unit of 81 squadron has pressed three planes for evacuation operation that have clocked 150 flying hours carrying back evacuated Indians", said Commanding Officer of the unit, Group Captain BS Reddy.
 
One of the C-17 took off from Hindon base to Djibouti for evacuating fresh batch of Indians.
Mr Reddy who is one of the four pilots who took off for Djibouti, said the evacuation sorties were avoiding air space over the troubled region and reaching Djibouti through a detour over Somalia for safety reasons.
"The aircraft cockpits are fortified with special steel armours to meet accidental hostile situations while flying over troubled region. The planes are also equipped with early warning systems to ward off missile attacks," Mr Reddy said.
The Air Force personnel including officers and technicians at Hindon are working round the clock to manage sorties by three C-17 planes that were bringing back evacuees from Djibouti, officials said.
Use of the biggest and the best cargo planes available to the IAF has an added advantage as Yemen and Saudi Arabia have expressed reservations over any type of foreign military presence in the region, officers said.