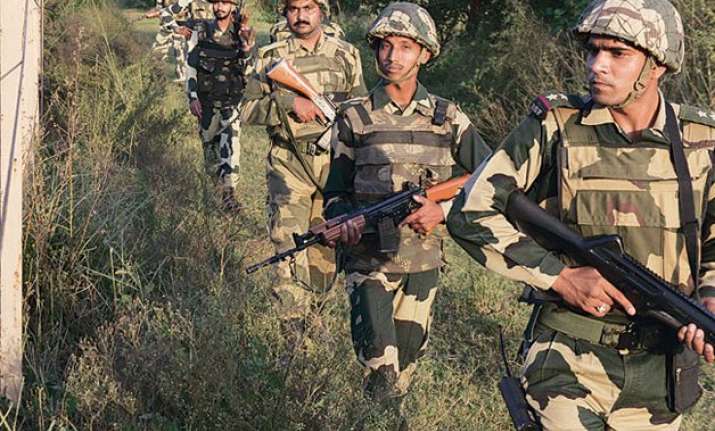 Srinagar: Border Security Force (BSF) personnel have unearthed a 30-feet-long tunnel near the International Border in RS Pura sector of Jammu and Kashmir while clearing wild growth in the forward area.
After a detailed examination of the tunnel was conducted, it was revealed that the underground tunnel with a diameter of 3 metre originates from the other side of the International Border (IB) in the sector.
It was detected at Allah Maie Kothay area when a BSF patrolling party found a suspicious cavity on Thursday, a BSF official said.
According to him, the tunnel was drilled with a specific aim to send in infiltrators but it has not been used for the purpose. "There was an attempt to send in militants to Jammu to launch terror attacks. Timely detection of the tunnel has averted major tragedy," he said, adding that the tunnel will be destroyed.
However, the tunnel's opening on the Indian soil was yet to be dug-over.
"It is a very sensitive matter. We have informed that Home Ministry about this development and requested to raise this issue with Pakistan through diplomatic channels," the officer said.
Immediately after the tunnel was detected, the BSF held an emergency flag meeting with Pak Rangers on the International Border and lodged a strong protest.
This is not the first time that BSF jawans have detected a tunnel originating from the other side of the border. In 2012, similar tunnel was found in Samba which was dug from Pakistan. The BSF had found water bottles, metallic oxygen pipes and other life saving material inside the tunnel.