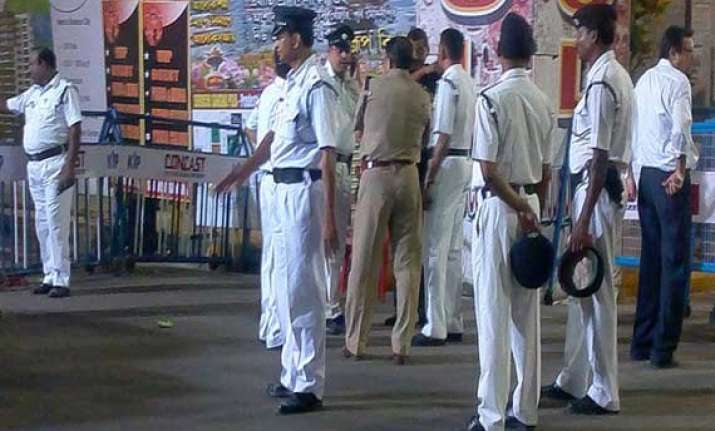 Kolkata: West Bengal government today said a large amount of bomb-making material and 'incriminating' documents were seized from the blast site at Khagragarh in Burdwan district which claimed two lives on October two and that a high-level composite task force has been formed to investigate the matter.
Addressing a press conference, state Home Secretary Basudeb Banerjee said that the state was also in touch with central agencies including NIA in this regard.  "A large number of chemicals have been used in bomb-making and much of these have been seized.
Recovery has also been made of a large quantity of literature both printed as well as downloaded from the internet which basically relate to ways and means of making bombs and explosive devices," Banerjee said.
Ruling out allegations of the state not cooperating with central agencies, he said a section of media had reported that NIA had said that state agencies were not cooperating with them.
"I would like to deny this. Senior officials of both sides are in touch, it is a far serious matter between the Centre and the state," he said.
"Certain media reports said that posters relating to al-Qaeda were found. No such posters have been found so far.  Investigation is on," the Home Secretary said.  He, however, denied that RDX was found at the blast site as reported in a section of media.
"A Central Forensic Science Laboratory (CFSL) team led by assistant director has since visited the place of occurrence on the very next day and they have inspected the site," he said.
"CID has taken over the investigation and the DGP has since formed a composite task force with top officials from CID, district police, IB and Kolkata Police under the leadership of DIG CID," Banerjee said.  "The accused persons before the police arrived tried to destroy some materials by burning but a large number of incriminating documents, telephones etc have been recovered," he said.
"Investigation is continuing to see whether it has further ramification or not," he added.
Banerjee said that two persons have been arrested so far in connection with the case. These are Gulsana Bibi, wife of Shakil and Alima Bibi, wife of Abdul Halim. "They were produced before a court and have been given nine days' police custody," he said.