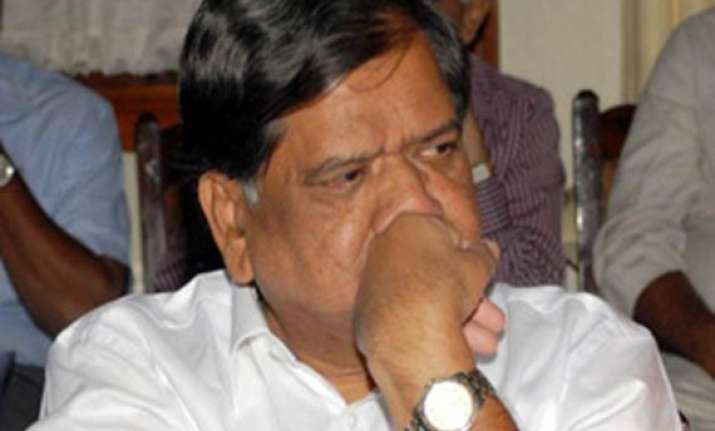 Bangalore, Jun 4 :  The opposition BJP in Karnataka today demanded immediate withdrawal of Government notification banning gutka, asserting that it would hit arecanut growers of the state.
The party's floor leader in the Legislative Assembly and former Chief Minister Jagadish Shettar took exception to Government not taking the House into confidence before issuing the May 30 notification when the session was on.
He charged that the Government has taken a hasty decision without pondering over its implication on arecanut farmers, and sought its withdrawal till the problems of the growers are addressed.
Shettar, who raised the issue in the House along with some other BJP members, added that the Government should have held discussions with legislators from arecanut growing areas, before issuing the notification.
Visweshwara Hegde Kageri (BJP) noted that Karnataka accounts for 60 per cent of the country's arecanut production and maintained that there is nothing to suggest that arecanut is harmful to health.
Kageri, a former Minister who hails from Uttara Kannada district, a key producer of arecanut, alleged that a "powerful lobby" is behind the government's decision which he termed as "unilateral" and "dictatorial". What's needed is removal of harmful substances such as tobacco and nicotine from gutka.
He said arecanut farmers are already saddled with loan burden and prices are "collapsing" and wanted the Government to come to their rescue. "The government should immediately convene a meeting of arecanut farmers, associations and organisations to discuss the issue in a scientific way".
B B Ningaiah (JDS) said following the ban, gutka manufacturers have already stopped purchasing arecanut.
Former Chief Minister B S Yeddyurappa (Karnataka Janatha Paksha), demanded that the Government announce a support price for arecanut and reimburse the balance amount in case the price falls below that.
"We are not against the ban on gutka", he said. "The government should first make an alternative mechanism for growers. Then they can decide on banning gutka".