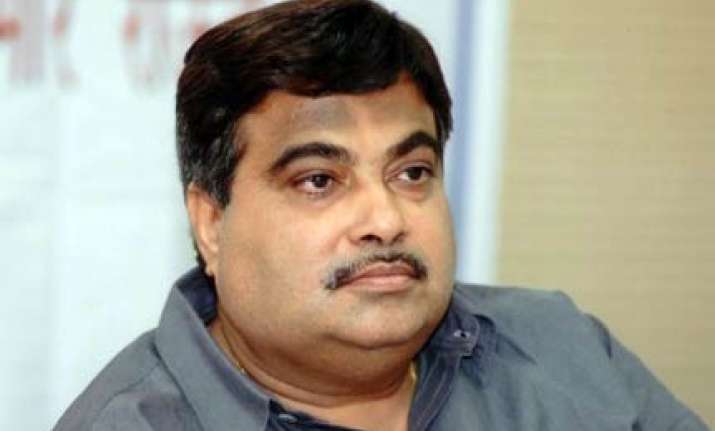 New Delhi, Oct 19: Going all out against the UPA government on corruption in Commonwealth Games projects, the BJP today sought to drag the PMO into it and demanded a probe by a Joint Parliamentary Committee.
At a special press conference here, BJP President Nitin Gadkari targeted Prime Minister Manmohan Singh and his entire cabinet, alleging that the Prime Minister himself sanctioned advances to Organising Committee head Suresh Kalmadi.
"Are you not directly responsible for all this mess? Is the whole cabinet not responsible for CWG chaos and corruption?" Gadkari said, raising questions for the Prime Minister.
He also sought to bring Congress General Secretary Rahul Gandhi and Union Minister Jyotiraditya Scindia in the line of fire, saying as members of the Organising Committee they were also accountable.
"His (Kalmadi's) credentials are known to the country. What Suresh Kalmadi is and what he has done is known to everybody in the Congress party. Has the Prime Minister released these advances on his advice? And before releasing these advances why did he not follow the rules?" Gadkari demanded to know.
Claiming to have documentary evidence, Gadkari said, "The first advances released to Suresh Kalmadi were by the Prime Minister. He has signed it. Why? and why was there no control over it."
Gadkari demanded a Joint Parliamentary Committee investigation into all aspects of the Games, especially the role of the political leadership. He said the "concrete evidence" collected by the BJP would be submitted to the JPC.
"I hope and I am confident that the Prime Minister will consider our demand for a JPC probe. We will also raise this issue in both the Houses of Parliament in the forthcoming session," he said.
He alleged that the union cabinet did not try to verify the reasons behind the escalating costs. PTI