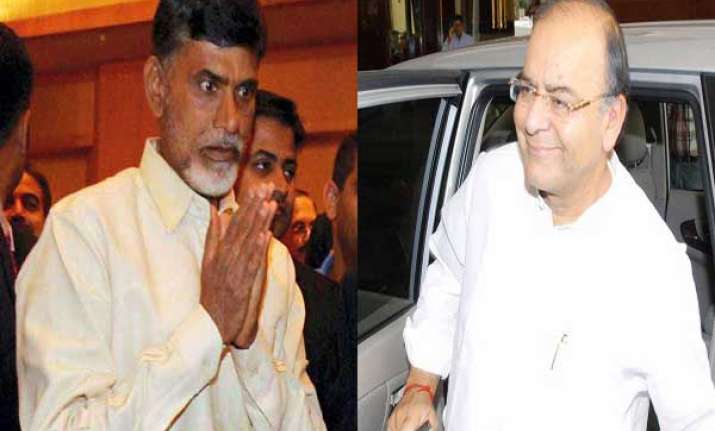 Hyderabad: The BJP has started negotiations with the Chandrababu Naidu-led Telugu Desam Party for a pre-poll alliance in Andhra Pradesh, with party leader Prakash Jawadekar camping here since the last three days.
Sources said, an announcement may be made soon about the BJP-TDP alliance in the next 48 hours.
Senior leader Arun Jaitley is coming to Hyderabad to meet Chandrababu Naidu to tie up the loose knots.
Both the parties have agreed for seat-sharing in Seemandhra region, but the roadblock is in Telangana, where the BJP is insisting on 11 LS seats, while the TDP is ready to offer seven.
On Monday, when asked in Hyderabad, TDP supremo N Chandrababu Naidu said: "Yes, we are moving forward, but appropriate time for alliance has still not come. Whenever it will come, we will let you know. We are the largest party in the state and we deserve better."