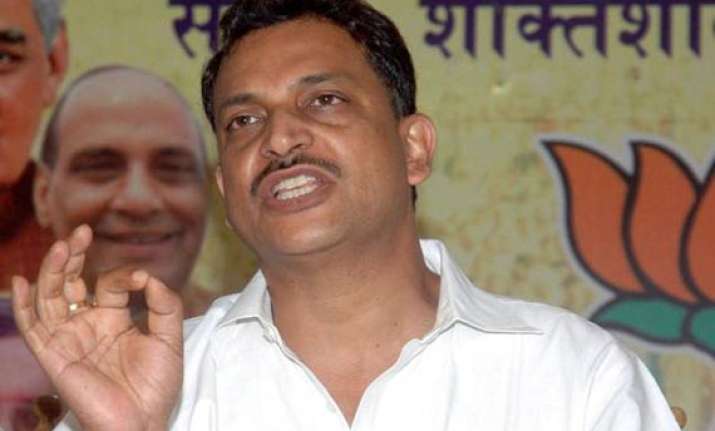 Ghaziabad, Feb 19 : BJP leader Rajiv Pratap Rudy on Saturday criticised Congress leaders for repeatedly defying the model code of conduct and challenging the authority of the Election Commission during the Uttar Pradesh poll campaign.

"Violation of EC norms has become a routine affair for Congress, as two Union ministers within a span of few days have come up with remarks on sub-quota for minorities during the election campaign," Rudy told reporters in a briefing at BJP office.

Taking a swipe at Law Minister Salman Khurshid, Rudy said, "Law teaches the basic lesson to pay respect to constitutional bodies like EC, but it seems that he has even forgotten the basics."

He added, "It is shocking that the EC had to write to the President for an action against the law minister."

Rudy also targeted arch-rival Congress for its desperate efforts to woo the Muslims. "After Khurshid, Union Minister Beni Prasad Verma came up with similar remarks, which reflects
that they have no fear of the EC," he added.