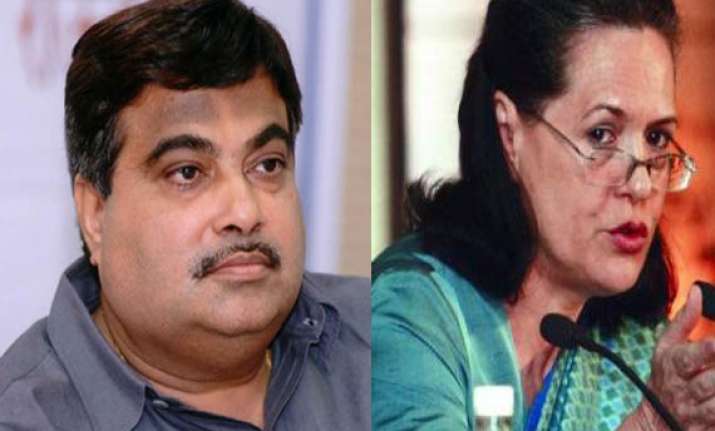 New Delhi, Jun 17 : The BJP on Friday said it was proud of its president Nitin Gadkari's remark about Sonia in which the former had said that the Congress president was as serious about Congress president as Pakistan was serious about tackling terror.
 
Party spokesperson Ravi Shankar Prasad said, there was nothing wrong in Gadkari raising questions about Sonia's intentions about tackling corruption.
 
He said Gadkari was a simple party worker who rose to become the party president. This can only happen in BJP while the Congress is steeped in darbari culture where the party chief post is reserved for those Born in the Family, he added.
 
Prasad put forth 4 questions for Sonia Gandhi: (1) why was she silent when A Raja was found responsible for the Rs 1,75,000 crore loss in 2G scam, (2) why was she silent  on the Shunglu Committee report holding Sheila Dixit govt responsible for CWG scam, (30 why was she silent  on the missing Adarsh files from Defence Ministry and  (4) why was she silent on Centre's rejection of Delhi Lokayukta's recommendation for sacking minister Raj Kumar Chauhan. 
 
Prasad lashed out at Congress general secretary B K Hari Prasad for his remark that BJP leader Sushma Swaraj was dancing with the ghoshts (bhoots) at the smashan ghat.
 
The BJP spokesperson said, to describe Mahatma Gandhi's samadhi as 'smashan ghat' (crematorium)  was highly uncivilized and insulting.  Prasad demanded that the Prime Minister and Sonia Gandhi should apologize for such a remark.