Follow us on Robert Vadra, the super loveable Damaad of Gandhi family hogged the limelight away from them but for all the bad reasons.
His recent act of pushing away ANI reporter and throwing the mike is the most talked about topic nowadays.
The poor son-in-law has become the butt of all jokes on social media ever since this incidence came into light.
Noticeably, Mr. Vadra angrily pushed away the mic of a reporter when he was asked about his land deals in Haryana, during the inauguration of his private gym.
"Are you serious? Are you serious?" he snapped, adding, "Are you nuts? What is wrong with you?"
His golden phrase "Are you serious" has become a trending topic on twitter in India. The crazy flow of jokes, memes, picture jokes, and tweets has made it a viral sensation.
By using hash tag #AreYouSerious, people are venting out their frustration on politicians in a funny way.
Here we have jotted down a few to take you the Vadra lane of humor …
1. You Talking to Me

Just for information, "Talking to Me" is one of the best and very popular scene of Robert de Niro from the movie taxi driver.
Have a look...
2. Vadra to be friends with Sardesai

Like minded people!
3. More Lands for Vadra

4. Another land joke…

5. Photoshopped Muscles

I bet Mr. Vadra cannot bear it…
6. Manmohan Singh becomes the scapegoat now

Ironically, the former Prime Minister has been chosen for Japan national award today :-p
7. Now, 'Are You Serious' jokes troll PM Narendra Modi

8. #HellYeah

9. Modi-Ambani Connection

Some jokes that we came across today on FM
1. DDLJ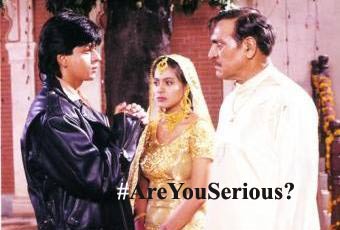 Bauji: Ja Simran jee le apni zindagi Raj ke sath
Simran: #AreYouSerious Bauji? Are you serious?
2. Delhi CM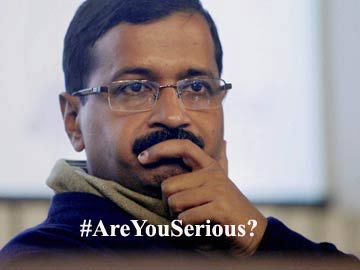 After the all party meeting on government formation in Delhi
Najeeb Jung: You are the next Delhi CM Mr. Kejriwal, all parties are supporting you.
Arvind Kejriwal: #AreYouSerious LG ji ..
3. Gandhians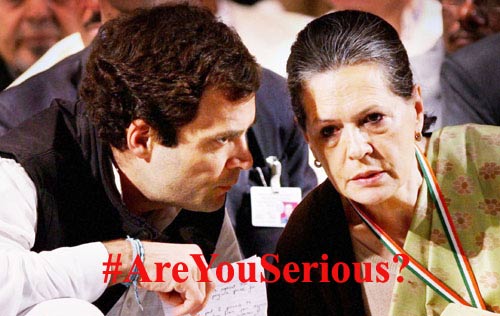 Rahul Gandhi: I want to get married Mile!
Sonia Gandhi: #AreYouSerious Pappu..
Check out the Robert Vadra's "Are you Serious" video here...