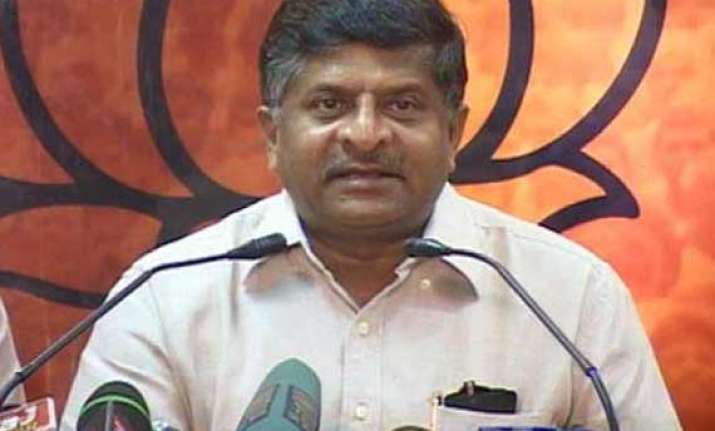 New Delhi: BJP questioned the government's going ahead with appointing the new Army Chief and make other key appointments, saying the "great rush" in filling the crucial vacancies hours before it is to demit office is against "democratic propriety and political probity".
Alleging that the Manmohan Singh government was showing alacrity in making certain key appointments in the departments of Commerce and Finance merely 90 hours before the formation of new government, the party expressed its "deep distress".
"We are deeply distressed to note that when an imminent departure of the Manmohan Singh government is going to happen in 89 to 90 hours, why this great rush to fill the vacancies of crucial appointments in the Commerce and Finance departments"? BJP leader Ravi Shankar Prasad said.
He said why the government was showing "haste" in making crucial appointments. "This is completely against democratic propriety and political probity."
When asked, the BJP leader, however, did not spell out the appointments being made in the Finance and Commerce Ministries.
On the Army chief's appointment, Prasad said "when the Manmohan Singh government is certainly going to demit office after its defeat in 89 to 90 hours, I leave it to their judgement of political propriety whether to appoint the new Army chief or not when the vacancy is occurring in the end of July."