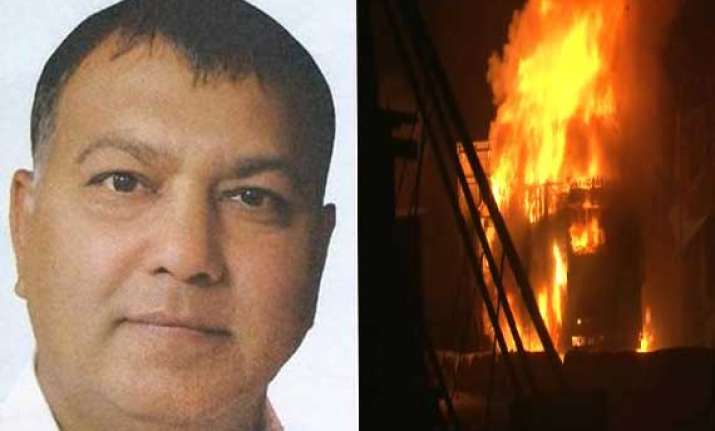 Greater Noida: BJP leader and Dadri Nagar Panchayat chairman Geeta Pandit's husband Vijay Pandit(37) was shot dead by four unidentified people in Dadri area on Saturday night, after which a mob set ablaze 16 vehicles near a police station in protest.
The assailants came on two motorcycles and held the pistol at Pandit's temple and mouth and shot him dead when he was returning home from his brother's shop at Bramhpuri at around 8.30pm, police sources said.
Thereafter, they fired several rounds and one bullet hit the victim's chest too. Pandit, a former district BJP vice-president, fell down bleeding.
The assailants then fired in the air to scare away the people in the area and fled abandoning one motorcycle which went out of control and skidded sideways.
The villagers and BJP workers, on hearing about the incident, reached the site and a mob set ablaze around sixteen vehicles near Dadri Kotwali on G T Road.
They also stoned buses and other passing vehicles and police fired in air to control the mob which fired at the police team, the sources said.