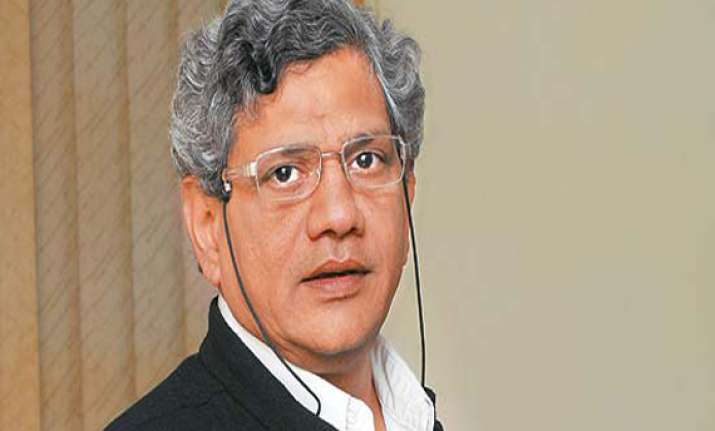 Bhubaneswar: CPI(M) yesterday sought a probe into the alleged loot of minerals in Odisha as detected by Justice M B Shah panel and said the people of the state felt betrayed by the 14 year BJD government.
 'The people feel betrayed by the BJD government after 14 years,' Yechury told reporters.
He said the CPI(M) was opposed to the manner in which mineral development took place in the state and implementation of the Posco project.
'We wanted value addition of minerals in the state so that the youth of Odisha will get employment and people in general got benefit from the income from the mining sector,' he said.
Asked about the CPI(M)'s relationship with the BJD supremo Naveen Patnaik, Yechury said 'we have no alliance with the BJD. We are fighting against BJD candidates.'
He said that non-fulfilment of peoples' aspirations was one of the reasons why the CPI(M) did not enter into any understanding with the ruling BJD.
'There was an understanding with the BJD before entering into seat adjustment with the ruling party in 2009 elections.
However, none of the commitments were fulfilled. Instead, the opposite happened in Odisha,' he said.