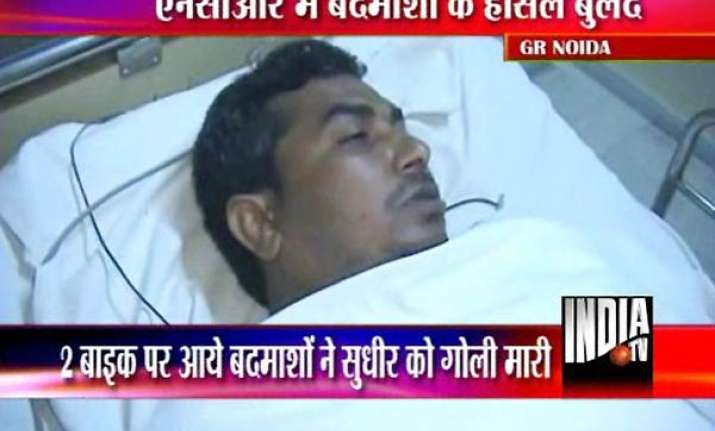 New Delhi, Jun 10 : Four armed bike-borne robbers fired a gun shot at a trader's leg and robbed Rs 70,000 cash that he was carrying on Thursday night near Dadri in Greater Noida, police said.

The trader named Sudhir was taken to Kailash Hospital in critical condition.

According to Sudhir, the robbers were from a nearby village Raipur.

Police have registered a report and are on the hunt of the robbers.