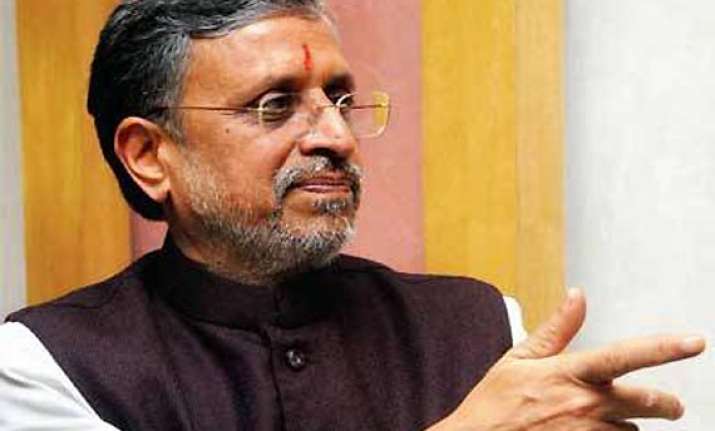 Patna, May 30: On alert after chitfund scam in West Bengal, the Bihar government decided to study laws existing in West Bengal, Tamil Nadu, Odisha and Maharashtra to make changes in the existing provisions against non-banking institutions in the state.
A decision to this effect was taken at a review meeting on functioning of non-banking institutions operating in Bihar presided over by Deputy Chief Minister and State's Finance minister Sushil Kumar Modi.
The Amendments in 2002 Law existing in Bihar would be presented in the monsoon session of Bihar Legislature, a release from Modi's office said.
The crucial meeting was attended by Principal Secretary Finance Rameshwar Singh, Secretary Finance Sanjeev Hans, District Magistrate Patna N Srawan Kumar and Senior Superintendent of Police Patna Manu Maharaj.
The meeting decided to provide training to senior deputy collectors (banking) to keep an eye over functioning of non-banking companies.
The training to make these officers aware of existing laws against such non-banking companies would be organised by Reserve Bank of India on June 5.
During review of functioning of such companies, Patna District Magistrate said that seven cases have been registered against non-banking companies in Patna district.
Raids have been made on offices of many such companies and account of one Rose Valley company having a deposit of about Rs 4.5 crore has been frozen, the DM said.
The Deputy CM instructed officials to run awareness programme for people against such companies.