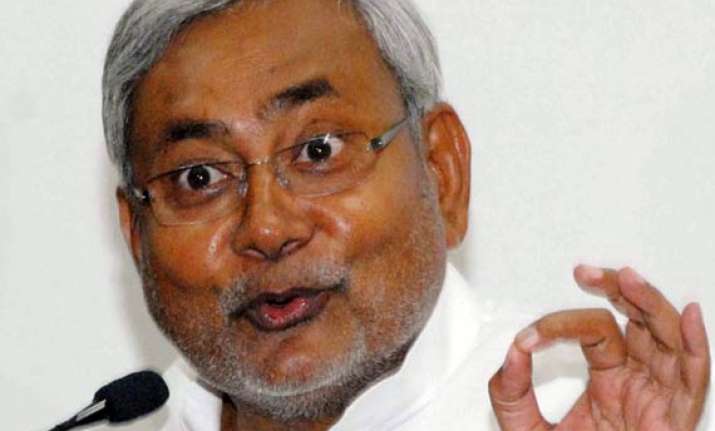 Patna, Nov 23: Under attack from oppositon, the Nitish Kumar government in Bihar on Tuesday sanctioned allotment of land for opening a centre of Aligarh Muslim University (AMU) in Kishanganj district.

A decision to this effect was taken by a state cabinet meeting presided by Chief Minister Nitish Kumar.

Chief Secretary Navin Kumar told reporters that the state government sanctioned allotment of land for the AMU study centre in Kishanganj.

A single plot of 224.04 acres of land was aquired by the district administration at Kishanganj near Chakla and Govindpur, Kumar said.

The Land and Revenue department would soon formally transfer the plot to the state Human Resource Department which in turn, will hand over the land to AMU administration for starting construction work, the Chief Secretary said.

Earlier, the AMU authorities had refused to set up the university's study centre in Kishanganj on the ground that the plot acquired for the purpose by the state was in three separate parts.

Opposition parties, including Congress, LJP, RJD and NCP had recently blocked road and railway track at Kishanganj accusing the state government of having failed to make available a Rs 250-crore plot to AMU at one place for starting construction of the study centre.

The RJD-LJP combine had charged Kumar with working under pressure from BJP and RSS, which had delayed construction of the AMU centre.

The state cabinet also gave its nod to Bihar slum area policy for development of slums in Bihar on the pattern of national slum area policy 2001, the chief secretary said.

Meanwhile, the state government today transfered three IPS officers including Patna city Superintendent of Police (Central) Shivdip Lande who would be new SP of Araria.

The government also santioned a proposal allowing central deputation of the Superintendent of Police of Darbhanga Vikas Vaibha, official sources said.