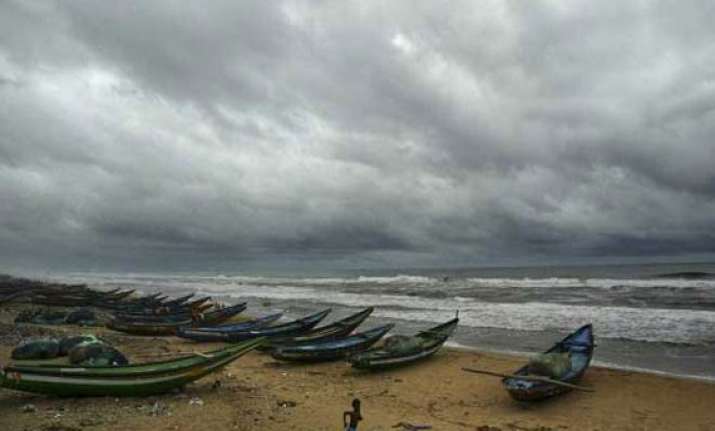 Patna: Bihar sounded an alert Thursday as it is likely to be hit by cyclonic storm "Phailin" Oct 12 as per the the state disaster management department, officials said.
It has come as a bad news for millions of people, who are busy in celebrating Durga Puja.
Bihar Chief Minister Nitish Kumar held an emergency meeting of top officials Thursday in view of forecast of likely cyclonic storm and asked officials concerned to make all preparations for dealing with it, said an official of the chief minister's office.
Principal Secretary, Disaster Management Vayasji told media persons here that the government has sounded a cyclonic alert. "A cyclonic storm is likely to hit Bihar and an alert has been sounded in the state," he said.
He said that all the district magistrates have been asked to be on maximum alert, while the National Disaster Response Force and the state disaster response force have been put on alert for rescue and relief operations.
According to India Meteorological Department's (IMD) Patna office, a cyclonic storm may hit Bihar Saturday evening and heavy rainfall, along with high speed winds, will create havoc.