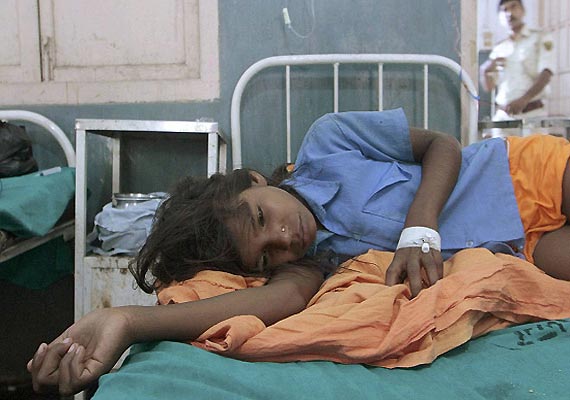 Patna, July 23: A Special Investigating Team (SIT) formed by the Bihar government Tuesday began its probe into the deaths of 23 children after they ate a mid-day meal in a school.
The eight-member team is headed by Saran district's Superintendent of Police Sujit Kumar. "A notice was issued Monday and the SIT was formed," a district official in Saran said.
The Crime Investigation Department's Inspector General Vinay Kumar is monitoring the SIT operation and Inspector General (Operations) Amit Kumar is helping the probe, the official said.
He said that the SIT is trying to trace and nab Meena Devi, the absconding principal of the government primary school at Gandaman village in Saran. A court in Saran Monday issued an arrest warrant against Meena Devi.
A government inquiry report has blamed her for the deaths of the children. Police had raided her house twice over the last three days.
According to district officials probing the incident, Meena Devi had forced the cook to use pesticide as oil despite the latter's complaint that it had a pungent smell.
A First Information Report (FIR) has been registered against her on charges of murder and criminal conspiracy.
Last Saturday, a Forensic Science Laboratory report confirmed toxic insecticide strains in the cooking oil used for cooking the food.
The poisonous substance organophosphorus in oil samples collected from the school was more than five times of the commercial preparation available in market, police said.