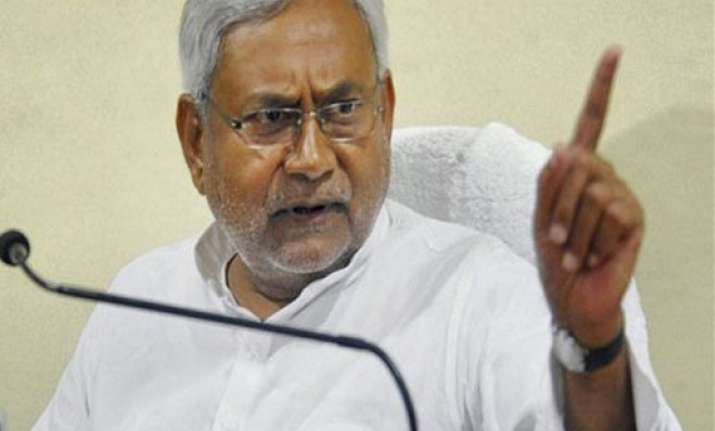 Patna: With BJP prime ministerial candidate Narendra Modi emphasising on "toilet first and temples later," Bihar Chief Minister Nitish Kumar today claimed his government has done pioneering work in providing toilets to the people.
"The Bihar government has expanded its sanitation scheme and included APL families with BPL as beneficiary for constructing toilet," he told reporters coming out of the weekly 'Janata Ke Darbar' programme.
There were about 56 lakh APL families who did not have toilets and the state government thought to include them in the scheme, Kumar said.
Kumar said great socialist leader Ram Manohar Lohia had stressed on toilets in 1950s itself.
Lohia had once said that if the government constructed toilets for women, he would leave his opposition to Pandit Jawaharlal Nehru, Kumar said adding "our training is in the Lohia school of thoughts."
Kumar said that it was on his suggestion the union government had changed the design of toilet and raised money for its construction.
Replying to a question on hike in fare by Railway, he said "there should be transparency and these things should be included in Railway budget itself...I am not in favour of fare increase mid-way," said Kumar who served as railway minister in the Atal Behari Vajpayee government.