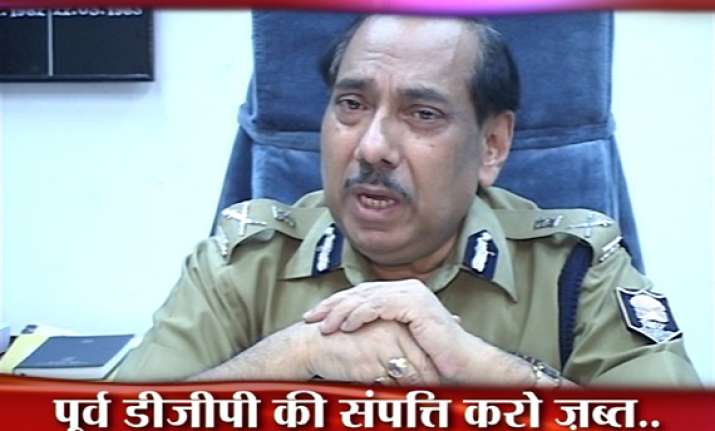 Patna, Feb 1: A Special Vigilance Court today ordered confiscation of properties of former Bihar DGP Narayan Mishra, his wife and daughter-in-law.  

Special Vigilance Judge Ramesh Chandra Mishra was disposing of a petition filed by the State Vigilance Bureau seeking to confiscate the properties of the ex-DGP under Bihar Special Court Act 2010, mooted by Chief Minister Nitish Kumar, to rein in corruption.

The court granted the bureau petition to confiscate a four-storeyed building owned by Mishra at Ved Nagar here, besides an apartment in the name of his wife Kanchan at Digha, a plot in the name of his daughter-in-law Rita at Medani Nagar and a plot of Mishra's relative in Hazaribagh.

A special vigilance team had raided the house of the former police chief here in 2007 and registered an FIR on February 6, 2007 charging him with accumulating wealth of Rs 56.62 lakh disproportionate to his known sources of income.

In course of investigation and after the filing of the chargesheet the disproportionate assets owned by Mishra and his wife, besides his relatives were valued at Rs 1.40 crore.

The state vigilance bureau had moved the court for confiscation of the ex-DGP's properties on July 9, 2010. The court also ordered freezing the joint account of Mishra and his family in a bank in Mumbai.

Earlier, the state government had confiscated the palatial building of suspended IAS officer S S Verma here following the order of a vigilance court and opened a school there. The house of former treasury assistant Girish here was confiscated a few months ago.

Kumar, ahead of 2010 state Assembly polls, had promised that his government would confiscate properties of corrupt officials under the Bihar Special Court Act and open much-needed schools.