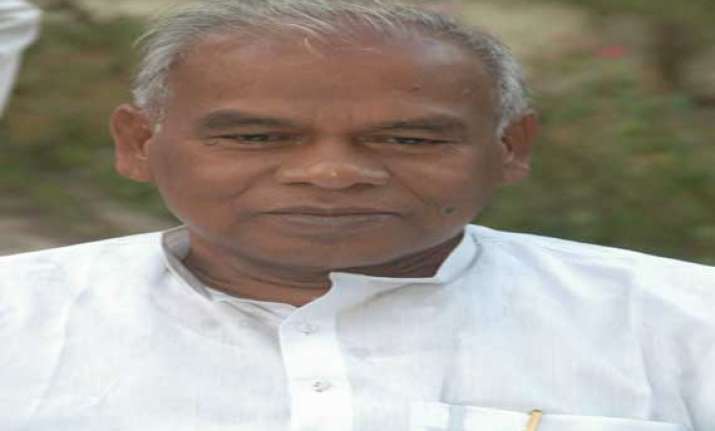 Patna: Bihar Chief Minister Jitan Ram Manjhi today assured that a probe would be ordered in the reported irregularities under the sugarcane seeds distribution scheme for farmers, including those belonging to SC/ST, last year.
On the insistence for an inquiry by the Leader of Opposition Nandkishore Yadav, Manjhi assured the state assembly that he would order a probe in the matter and take strong action against the officials if funds have indeed been misused.
The Chief Minister said that the state government was spending 16 per cent of its budget for welfare of the SC/ST communities under a special component plan and added that he will ensure that the funds were properly utilised for the benefit of the targeted communities.  
Earlier, replying to the JD(U) MLA Manjit Singh's question asking the state government whether it intended to take action for returning Rs 3.31 crore out of Rs 30.87 crore provided by the state government last year for sugarcane seeds distribution to the farmers last fiscal, the Sugarcane Minister Ranju Gita said that she will look into the matter.  
The minister, however, failed to satisfy some lawmakers who asked her to give detailed information whether the SC/ST farmers also benefited under the scheme last year saying that she did not have figures about the number of farmers of downtrodden sections to which the opposition members took objection dragging the Chief Minister into the debate.