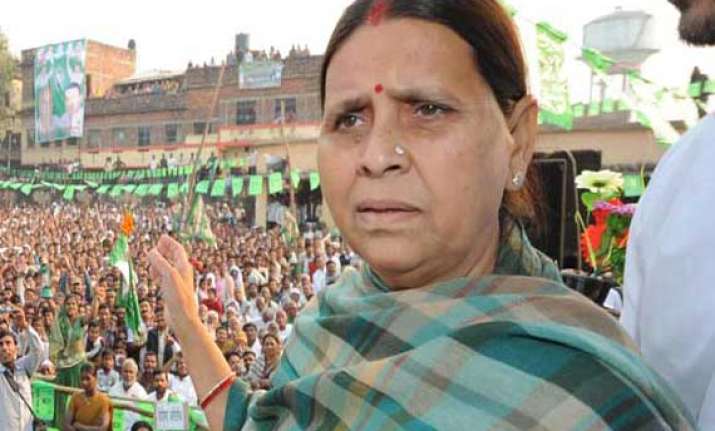 Patna: Giving a clean chit to Saran district officials in the search incident related to former Chief Minister and RJD candidate from Saran constituency Rabri Devi, Bihar Chief Electoral Officer (CEO) Ajay V Nayak said the administration was not at fault in the incident.  "I don't think the district administration is at fault in this incident. Whatever action was taken by the officials was under the guidelines set by the EC," said Nayak while talking to reporters.
Meanwhile, the office of the Bihar CEO forwarded a report on the controversial incident to the EC and was now waiting for instructions to take action against the erring persons.
"The EC had sought report on the incident from us. We took it from Saran DM and have forwarded it to Delhi. Suitable action will be taken when we get their directions," he said.  
Commenting on the incident, which happened during the wee hours on Sunday when Rabri's convoy was stopped by the police for checking while returning after canvassing and was splashed across the media showing RJD supremo Lalu Prasad arguing with officials and using abusive language, Nayak said politicians should desist from such behaviour.  
"Politicians of such stature should not behave like this with administrative officials," he said.  Prasad had arrived from behind and raised procedural questions, non-presence of women constables and alleged conspiracy to either eliminate Rabri or to plant cash in her vehicle.
Rabri went on to file a police complaint and complained to the EC about the incident as well.