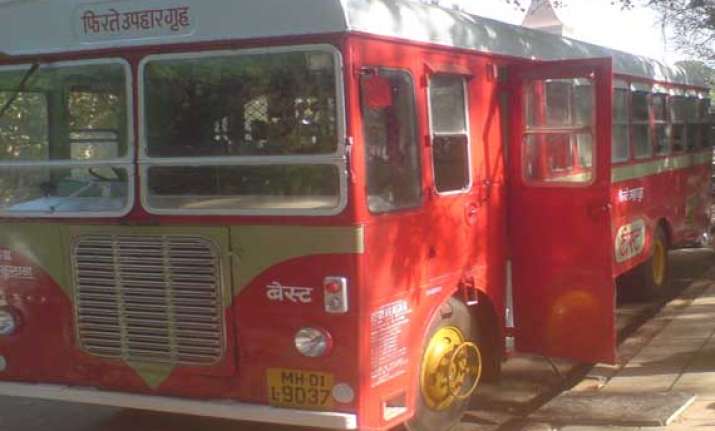 Mumbai: Bus conductors and drivers working in BEST this morning went on mass casual leave disrupting bus services in the usually bustling metro.
The striking employees said they will not join work till the management fulfils their demands.
Most of the BEST buses are in depots, while only 15 buses have come out on the roads till 8 am.
BEST spokesperson A S Tamboli said, the industrial court had stayed implementation of the proposed new duty schedule for drivers and conductors as well as new bus route timetable on March 25.
But, BEST undertaking appealed to the Bombay High Court, which vacated the stay order and directed that it be decided on priority basis on March 29.
Later, the industrial court approved the new duty schedule of bus drivers and conductors as well as bus route timetable on March 29, and it was to be effected from today (April 1).
BEST has appealed to drivers and conductors not to be misled by baseless news and joint duty immediately.
There are 26,000 bus drivers and conductors working in BEST, which runs 3,500 buses daily. Only 20 drivers and 17 conductors reported for duty today.
The bus drivers and conductors are opposing 4-4-4 hours bus duty, in which they will have to work for 12 hours at a stretch with two gaps in between.
A Mumbai police official said, two persons on a motorbike stoned the windshield of a BEST bus on route 276 plying from Kandivali West to Charkop. The driver was admitted to hospital, and police was rushed to the spot.
A large number of commuters were seen waiting outside CST station this morning waiting for shared taxis. Thousands of morning officegoers had to walk to go to their offices.
Officegoers were the hardest hit in Bandra and other places. With exams going on, school students had a tough time reaching their examination centres.
Several school children were seen going in autos or walking towards schools, while aged people waiting at the bus stands had to face difficulties.