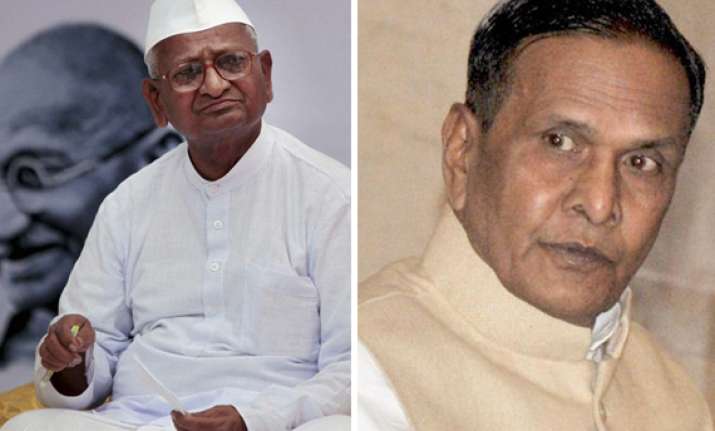 Kanpur, Dec 15: Union Steel Minister Beni Prasad Verma today lashed out at Gandhian Anna Hazare and challenged him to come to his constituency if he has the courage.

"Who is Anna Hazare? We have been doing politics our whole life, and this man wearing a dhoti-kurta thinks he is an 'anshan master' (master in the arts of fasting). If he has the courage, let him come to my constituency", said Verma, while speaking to reporters at Chakeri airport.

Verma, a backward class leader who was earlier in Samajwadi Party, claimed that the backward castes in UP were behind the Congress this time, and the party will win 200 seats to form the government.

Verma said, BSP's tally will shrink to 100, SP's tally will further shrink to 50, and BJP's tally will shrink to 30.