Follow us on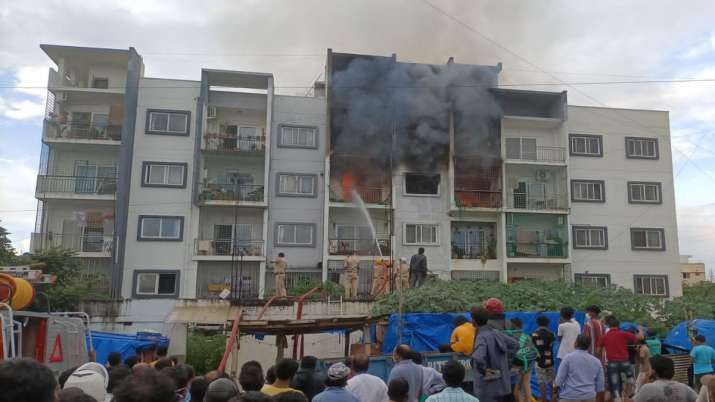 At least two people, an elderly woman and her daughter, died after a major fire broke out at an apartment in Devarachikkana Halli, Begur.
Fire officials feared that the tragedy happened due to a leak in the cooking gas in the apartment at Devarachikkana Halli on Bannerghatta Road.
A 82-year old woman and her 59-year old daughter who were trapped in the blaze died.
As the thick smoke billowed out due to the blaze, people called the fire brigade. By the time they reached, the entire house was burnt.
It is learnt that two adjoining apartments were damaged in the fire.
(With PTI inputs)