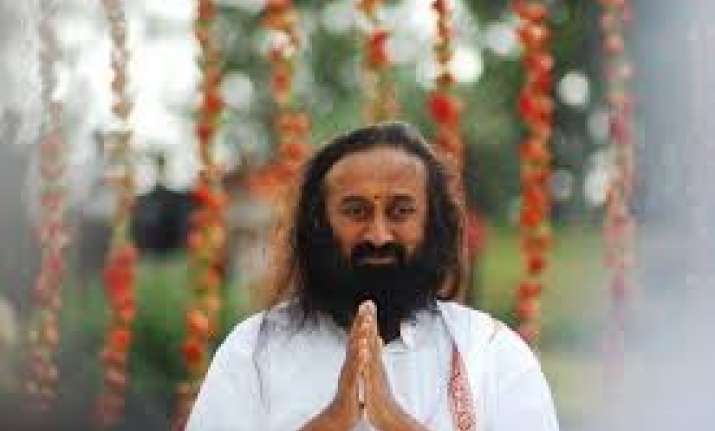 Mathura: Seemingly worried over the present state of Yamuna here, spiritual leader Sri Sri Ravi Shankar today called for a joint effort by the people to make the polluted river clean again.
Ravi Shankar was here to discuss issues concerning the cleansing of Yamuna with sages, saints among others at an ashram in Parikrama Marg today.
Speaking to mediapersons, he came down heavily on the residents of Vrindavan for polluting the river and maligning the identity of the place.
"The state of river Yamuna in Vrindavan is opposite to its perceived image. People need to make efforts to preserve this heritage town and the river.
"People, instead of cleaning the river, are littering it and have polluted it to the extent of losing it," he said.
  Acknowledging himself as an optimist, the Art of Living founder expressed hope with the prime minister's initiative to clean rivers and exhorted people to participate in the movement.
Referring to the efforts by different groups here, the spiritual leader also urged for a joint endeavour by people to clean Yamuna.
"The power of the two groups fighting for the Yamuna is divided. Instead, the two factions should join hands for the struggle," he said.
Ravi Shankar has also assured full support to the 'Yamuna
Rakshak Dal' for its upcoming new team in New Delhi which will
be launched on March 11