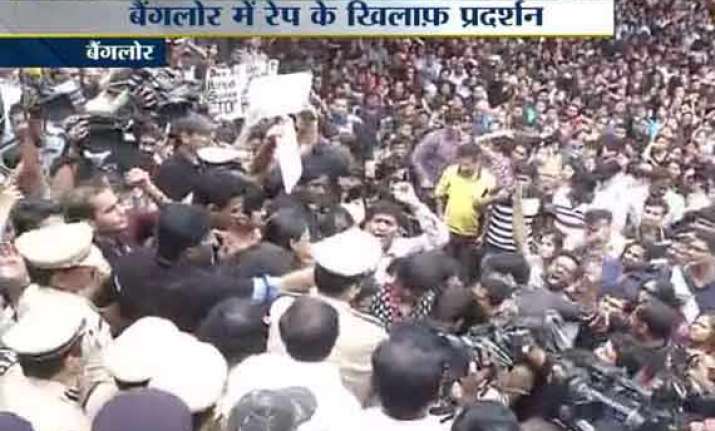 New Delhi: Police have arrested a skating instructor for the alleged rape of a six-year-old at an elite school in Bangalore and seized a laptop with videos and images of schoolchildren being raped.
The 30-year-old accused who will be produced in the court on Monday had worked in another school earlier, which also reported a similar complaint against him, said Bangalore Police Commissioner Raghavendra Auradkar.
"I started this petition two days back after the rape of six-year-old, considering that the Education Ministry would circulate a directive to all schools," said Pavithra Shetty.
Protestors want action to be taken for the safety of women and children. 67,000 people have signed a Change.org petition floated by the mother of a three-year-old girl to make schools safer.
The accused will be produced in court on Monday where the police will seek judicial custody.
This is the first arrest in the case even though police had detained three persons during the course of investigation.
The arrest comes after days of protest and online campaigns by furious parents even though police are still looking for another accused in the case.
The six-year-old student was allegedly raped on 2 July by two gym instructors at the Vibgyor High School in the city.
Angry Parents in the IT hub have taken to the streets and social media, demanding tough action, not just against the alleged attackers but also against the school.
Parents have accused the school of gross negligence and putting the status of school ahead of the girl's welfare.
As a "punishment" for misbehaving, she was reportedly asked to leave her class and stay in an empty room used for storing gym equipment. The girl was allegedly assaulted there.
Her mother found out about the assault seven days later, when a private nursing home hinted that the child could have been raped.
The case has become a hot-potato with the opposition demanding the Home Minister K J George resign over a string of rape incidents.