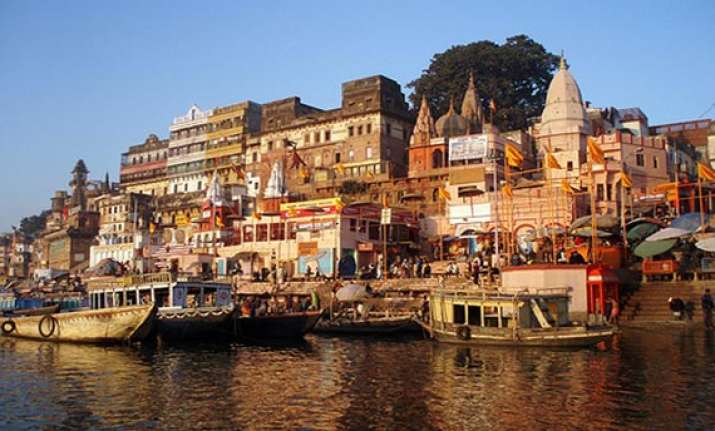 New Delhi : The ancient holy city of Varanasi now gears up for a celebration with participation of masters from the fields of storytelling, poetry, literature, art, craft and music, at a festival beginning from October 24.  Lyricist and writer Gulzar, artist Jatin Das and musician duo Rajan- sajan Mishra are among the virtuosos at the debut 'Banaras Utsav', a three-day festival expands to cultural, musical and artistic performances and scheduled to be inaugurated by Lok Sabha speaker Meira Kumar.  
"The event was conceptualised a year-and-a half ago. There are many literary festivals being organised in the country but somehow we felt that in all those events English (language and literature) dominate the scene.
So we conceived the idea of having a festival with more focus on Hindi and regional languages," says Pavan K Verma, a noted author and bureaucrat and the moving force behind the event.  
"This 'Utsav' will embrace the best of art, craft, literature, music, theatre, media and popular culture from Varanasi and the country," informs Gaurav Kapoor, member of the organising committee for the festival.  Among the other participants are author-journalist M J Akbar, writers Jerry Pinto and Dilip Cherian.  Amish Tripathi, who has authored the best-selling Siva trilogy is scheduled to talk on the mysticism of Shiva in literature.
Hindi literature fans would have a feast relishing the likes of Kedarnath Singh, Gyanendrapati, Ashok Bajpayi and others at a poetic symposium and discussions on Hindi.  
"Besides, a session titled Media, New Media, Paid Media and Ethics would be held which will include Aniruddha Bahal, Suhasini Haider and other experts in the panel," said Kapoor.  While the first edition of the event is being organised with the help of business community in Varansai, organisers say they are optimistic for state or central government support in the coming years.