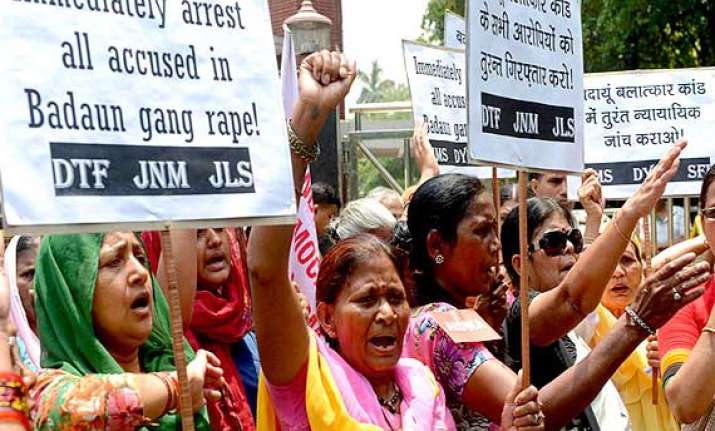 Badaun: Living under the shadow of fear ever since their teenaged daughters were brutally gang-raped and murdered in Katra Sadatganj village nine days ago, the victim's family is preparing to shift out of Uttar Pradesh to continue their fight for justice.
"Today there is media and people are also coming to extend their sympathies, but as soon as all this stops, musclemen of the village can do anything to us," father of one of the teenaged victims said.
Alleging that police was trying to hush up the matter from the very first day, he said musclemen of the village were active and the family was continuously getting threats to save the accused.
"Despite police security, the family is getting threats of all kinds and we fear that if we stay here, the entire family would be eliminated," the father said, adding we have little hope of getting help from the government or the administration.