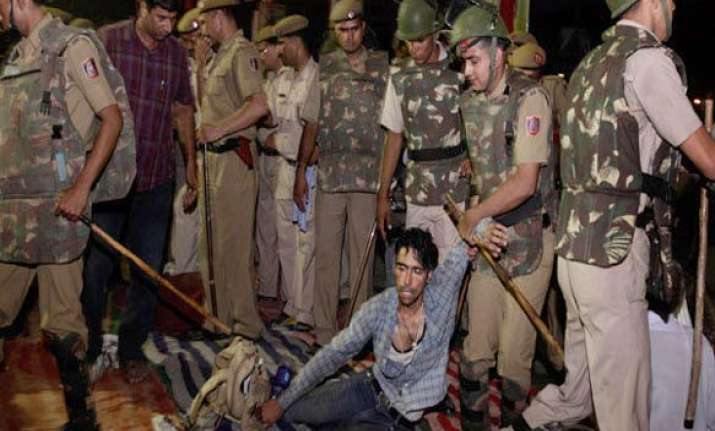 New Delhi, Jul 8 : 51-year-old Raj Bala, who suffered spinal injuries during the brutal police crackdown on yoga guru Baba Ramdev and his supporters at Ramlila Maidan on the night of June 4, continues to be in a critical state, doctors attending to her said.  

Rajbala, a resident of Gurgaon, was sitting on dharna at Ramlila Maidan when she was hit by policemen's lathis trying to shoo away Ramdev's followers.Rajbala is in the ICU of GB Pant Hospital in New Delhi and has been bed-ridden for over a month now.


The status report released on Thursday by medical superintendent N Shashi Gururaja said: "Patient is conscious and obeying verbal commands and she continues to be on ventilatory support and her condition is very critical."

According to the doctors, Raj Bala is still quadriplegic (paralysis caused by illness or injury to a human).

"Her vital parameters are being maintained with increased pharmacological support. Surgery was done, decompression and fixation using plate, screw and cage," the statement added.

Raj Bala underwent surgery June 5 for cervical spinal injuries.Baba Ramdev had visited Rajbala in the hospital, when the former returned to Delhi two weeks back.
Delhi government had promised to bear all the hospital expenses for Rajbala.