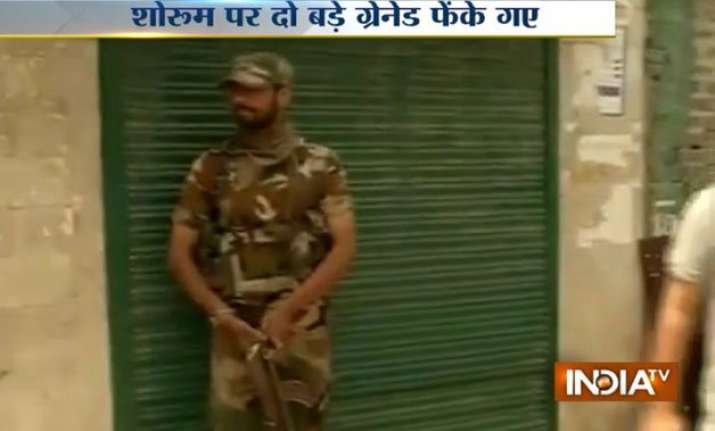 Srinagar: Unidentified assailants on Friday attacked two mobile phone sales and service centres here and lobbed grenades to force their closure, police said.

"Two unidentified assailants entered an Aircel office in Karan Nagar business centre and asked the staff to close their business and leave the office," a senior police officer told IANS in Srinagar.

"They hurled a grenade inside that damaged furniture and fixture inside," police said.

After that, the assailants entered a Vodafone office and asked the staff to vacate. 

They lobbed another grenade inside the Vodafone office and escaped, police said, adding that searches have been started to nab the assailants.

Unidentified gunmen have been threatening mobile phone service providers in north Kashmir.

Friday's attack is the first such incident in Srinagar.