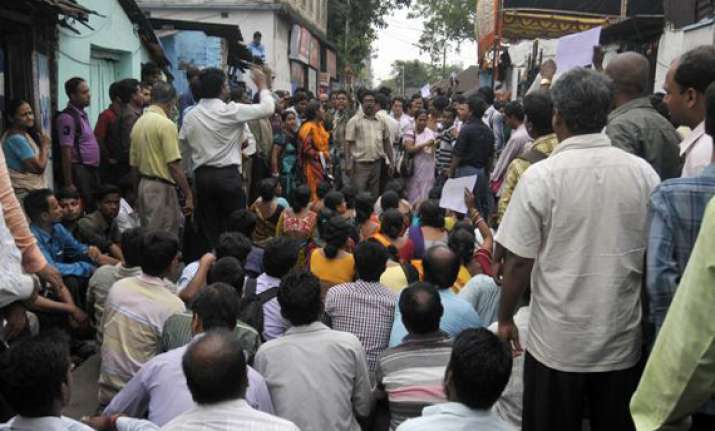 Kolkata: The CPI-M Sunday attacked the Mamata Banerjee-led West Bengal government for its failure to attach the properties of the scam-tainted Saradha Group and use them to compensate duped investors instead of state funds.
"The state government ideally should have seized, attached and sold off Saradha's properties and used the money to compensate the poor investors. Even the court and the SEBI say so," Communist Party of India-Marxist (CPI-M) leader and former state finance minister Asim Dasgupta told media persons here.
"Moreover using the state finances to compensate the investors is unwarranted," he added.
The Banerjee government, which has created a Rs. 500 crore corpus to indemnify the duped investors, Sep 30 distributed compensation cheques to 929 depositors.
The beneficiaries were chosen as per recommendations of the Shyamal Sen Commission, constituted by the state government to probe the scam and recommend ways of returning money to the depositors. Nearly 17.39 lakh depositors have applied to the commission.
The government would be compensating around three lakhs such investors by Diwali.
Observing that it was beyond the powers of the state government to attach the Saradha properties spread across the country, Dasgupta sought the intervention of the central government.
"A central agency like the Central Bureau of Investigation should be asked to probe the matter. The centre too should intervene," he said.
The Saradha scandal - the biggest to hit the state - came to light in April. The company closed shop across Bengal after being unable to pay back the depositors -- mainly poor people who, lured by the promise of huge returns, parked their life's savings with the firm.
As the company went bust, there was a spate of suicides by agents and investors and protests across the state.
Saradha promoter Sudipta Sen and several of his key aides are now behind bars.