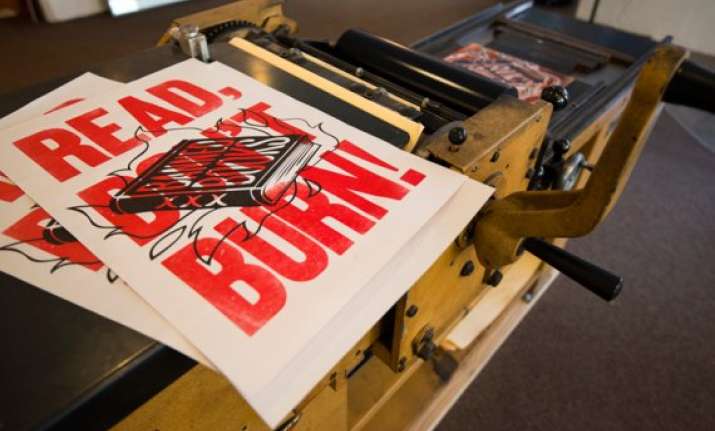 New Delhi: Freedom of speech and expression is an integral part of our constitution but the governments of the day have always taken the stand that this freedom can't be absolute and that one has to take into consideration the sensitivities of different sections of the people while exercising the right to freedom of speech and expression. That's why different governments in India, both pre and post independence, decided to ban certain books that they found inimical to peace and harmony in the society.
Here we are compiling a list of books that have been banned in India by different governments:
1. Rangila Rasul: Rangila Rasool is an Urdu term and in English stands for 'Promiscuous Prophet'. Rangila Rasul is a controversial book written by Krishan Prashaad Prataab in 1927, published in Lahore, then India, now Pakistan by the publisher Raj Pal. The controversy about the book was that, it described the relationship of Prophet Mohammad with women, marriage and sex.
Rangila Rasul is originally written in Urdu. It is banned in India, Pakistan and Bangladesh.
Because of complaints lodged by Muslims, publisher Raj Pal was arrested and charged under 153A of the Indian Penal Code (IPC).  As there was no law against blasphemy, Raj Pal was aquitted in 1929.
Meanwhile, several attempts were made by the Muslims to kill Raj Pal for publishing the controversial book 'Rangila Rasool'. And finally he was murdered by a Muslim youth Ilm-ud-din on April 6, 1929.
Later, Ilm-ud-din was sentenced to death on 31st October, 1929 after a judicial trail.