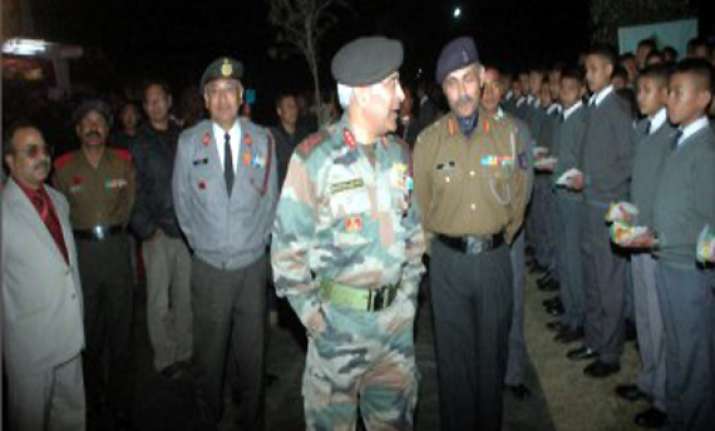 New Delhi, Feb 9: Lt Gen Rameshwar Roy, head of the Assam Rifles, has been repatriated to the Army by the Home Ministry, months after allegations of misuse of funds cropped up against him.

Lt Gen Roy has been sent back to the Army, and the Home Ministry is in the process of appointing a new Director General of the oldest central paramilitary force, official sources said.

The decision has been taken following a request from the Defence Ministry that Lt Gen Roy's services were required in the Army, the sources said.

He has completed one year of service in the Assam Rifles and will retire in January next year.

The Shillong headquartered Assam Rifles, which guards the 1,648-km long Indo-Myanmar border and fights insurgency in the Northeast, is administratively under the Home Ministry while its operational control lies with the Defence Ministry.

After conducting an inquiry on the allegations of misuse of funds of Rs 23,000, the Home Ministry had found nothing against Lt Gen Roy and concluded that the complaint was baseless and malafide.